News
The cold winter weather can wreak havoc on everything including your powerful Bell helicopter. Here at RotorLink, we know there's nothing better than being able to take your helicopter out for a flight, but it's important to remember that the weather can shift dramatically at any time.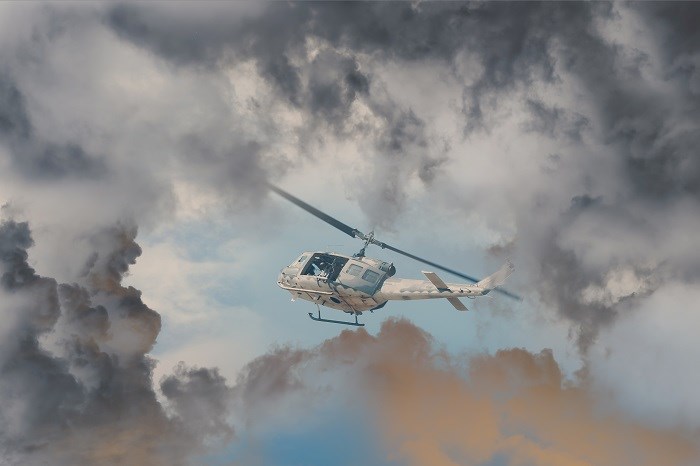 Keeping your machine in top shape with high-quality helicopter parts is key to avoid any potential mishaps and make sure it's capable of maneuvering effectively in the snowy skies.
To keep your aircraft in tip-top shape, you need a technician to come in and give it a quick once over every now and then. At RotorLink, we source Airbus/Eurocopter and Bell parts from trusted suppliers, and also now have Bell 205 blades for sale. If you need a quick replacement, get in touch!
Here are some tips to make sure your helicopter is well-prepared for the harsh winter climates:
Run a routine maintenance check before winter
This one might seem pretty obvious, but you need to make sure all parts on your helicopter are in good shape and running perfectly before journeying out into the harsh winter weather-from your engine to your rotors. Here are some things to make sure you check before your first winter flight:
Oil - make sure to change your engine oil before winter to remove harmful contaminants and give your engine a clean bill of health so it runs at maximum capacity. Fresh oil will not only help your engine run smoother, but it can help it start up easier on a cold day.
Battery life - Most batteries encounter difficulty operating at high levels during the winter months due to the low temperatures. Checking your helicopter's battery life before winter is important and you should switch out the battery if it is low. The last thing you want is to deal with a battery issue in the cold!
Moisture - the accumulation of moisture in flight systems can be a dangerous flight hazard. It can wreak havoc on sensing systems and there is a possibility for freezing with lower temperatures. Make sure to remove all moisture prior to winter flights and consider the use of a fuel system icing inhibitor to prevent ice buildup.
You can't afford to be grounded by mechanical issues, especially not in the harsh winter climate. If any of your Bell helicopter parts are in need of repair or replacement, reach out to us-here at RotorLink, we specialize in sourcing parts from an extensive network of suppliers to make sure your machine is in optimal shape! Check out our selection of parts available on our website.
Check your rotors
Rotors are one of the most important parts of your helicopter- they are your main source of movement in the air and any issues with your rotors can mean your flight will be very difficult. As a result, it's very important to make sure that your rotors are functioning effectively with no cracks and are perfectly balanced. Rotor balance affects engine and flight performance, and can result in an increase in vibrations during flight. A rotor check is imperative before every winter flight to make sure your trip is as safe and comfortable as possible.
Rotor issues can endanger your flight and should be addressed as soon as possible. RotorLink offers timely repairs at amazing prices-our team of experienced professionals has the skills to restore your blades to optimal performance. We also feature a variety of blades from top-notch manufacturers for sale. If you are in need of rotor inspection or replacement, get in touch with one of our helicopter professionals today!
Stock up on winter gear
A good pilot knows to always be prepared for every situation. This is especially important when braving the harsh winter climates-the worst mistake you can make is poor planning in the event of an emergency. You should keep a variety of important survival items stocked in your helicopter for winter: cold-weather survival gear, extra oil, flashlights, spare batteries, emergency blankets,lighters, and other extraneous items. These can save your life if you need to make an unexpected landing in the wilderness.
Make sure your helicopter is in top shape this season-safety is important! Call us at (604) 628-8188 and we'll make sure your helicopter is given a comprehensive checkup by one of our certified professionals to make sure everything's running smoothly!