News
When you're in the air, you want the very best parts to support your aircraft or helicopter. Safety and quality assurance are RotorLink's top priority and we work with a variety of vetted helicopter parts suppliers. Our network is vast and we only work with a vetted number of partners.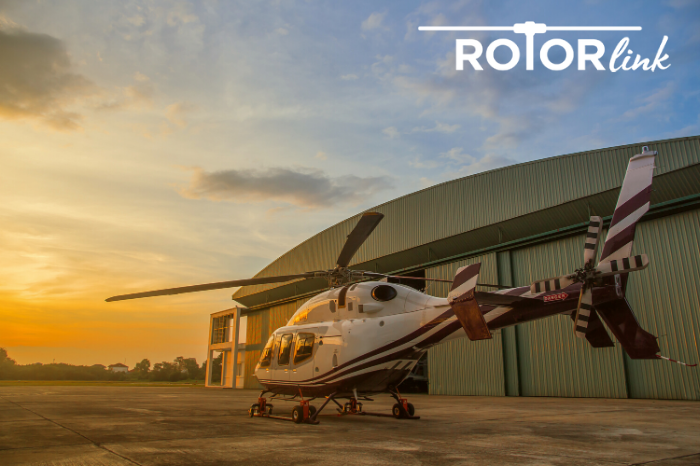 At RotorLink, we source bell helicopter parts and also offer airbus Eurocopter parts for sale in Canada. Our team has years of experience with helicopter parts and this gives us valuable insight into how operators in the industry think.
We're more than a helicopter parts repair shop. Our years of experience in the rotor industry have put us in a unique position to act as your agent on various projects, from inception through delivery. Whether your aircraft needs refurbishing or has been involved in an incident, we have the technical expertise to identify the project's requirements, review service estimates and analyze turn times.
To find out how we can help you, feel free to call us at (604)-628-8188. Here are some important reasons why you should look for a reliable helicopter parts supplier.
The Right Licenses and Certification
Any company can promise exceptional services and high-quality parts, but you should make sure they are authorized to provide you with them. RotorLink provides many different Bell and airbus Eurocopter spare parts for helicopters and all of them are certified with the best quality.
Your safety is of utmost importance and every part we deliver is from a qualified supplier. Each part should be vetted and evaluated through a system like an FAA Repair Station while having the certificate number on full display.
You should also make sure the supplier has an Aerospace Quality Management System to make sure all your parts meet or exceed aircraft requirements in certain situations.
Provider of the Best Parts on the Market
RotorLink has a variety of helicopter parts in our inventory and our consultants will help you find the right ones you need. We recognize that each part is different and works for many kinds of purposes. We utilize only the best parts on the market and we make sure each of them properly work with your aircraft.
For the parts selection process, we usually ask our clients questions like how many flight cycles they are using their helicopters for, the periods of flight, and the purpose of the aircraft. Everything on the helicopter is subject to wear and tear and good communication helps us learn how to serve them better.
Great Customer Service
As with any kind of business, exceptional customer service will get you very far in business relations and success. RotorLink puts the customers' interest first and we deliver precise and unparalleled attention to detail at every step of the way. If you need any parts replaced, we make sure there are no gaps in our supply chain and provide on-time delivery of anything you need.
We have a highly organized inventory and can provide you with any part in a timely fashion. A good helicopter parts supplier should also provide condition-based monitoring to avoid asset failure, improve reliability, and minimize maintenance costs. This helps in keeping your aircraft stable and avoid it breaking down into disrepair.
Maintenance, repair, and replacement of components are all important aspects of our business and we want to give the best customer care for everyone who works with us. We take into account the unique needs of different helicopter operators everywhere.
Turn to a Trusted Helicopter Parts Supply and Repair Shop in Canada
Rotorlink offers many innovative solutions in the aircraft industry and that includes the parts we provide. To find out more about the services we offer and our parts inventory, call us now at (604)-628-8188 or email us at rotorlink@rotorlink.com.

You can also use our reliable contact form to send us any detailed thoughts, questions, or concerns.