News
Being a helicopter owner is equal parts fulfilling and challenging.
While nothing quite beats the feeling of taking on that gorgeous horizon, from time to time, there are certain unforeseen incidents that may occur.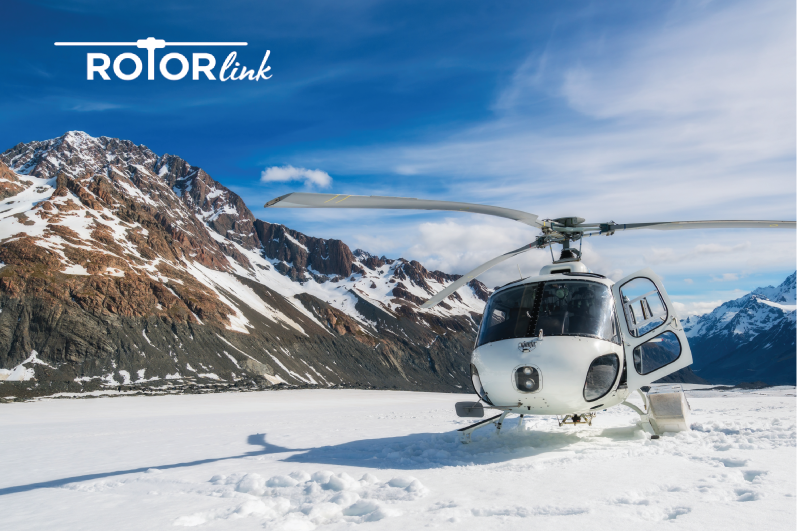 This is where RotorLink comes in. As a trusted helicopter consulting firm, we've been put in a unique position to act as your agent on various projects. Our team prides itself on delivering outstanding services from inception to delivery.
Our services run the gamut; Our team quickly finds convenient and reliable service stations to accommodate your helicopter repairs across Canada, the US and worldwide. We work with a wide network of suppliers to find authentic Airbus/Eurocopter and Bell helicopter parts, no matter how obscure. Rest assured, all parts are appropriately certified and sold at or below market value.
Looking to invest in a brand new chopper? You will be pleasantly surprised by the Eurocopter AS355's pricing. This industry-leading model offers outstanding handling and cost-effective operation, making it a viable player, especially in the charter landscape.
If your helicopter has been involved in an incident or if you're simply looking for refurbishing services, RotorLink has the technician expertise to intervene. We carefully assess your project's requirements, provide service estimates and analyze turn times.
Don't be left in the dark when it comes to your most prized possession. It's time to coast into the new year with the best people backing you up!
Have a project in mind? Call us for a quote: (604) 628-8188.
What Can I Expect With Aircraft Consultancy and Asset Management?
RotorLink provides end-to-end support services to enable you to fully enjoy the benefits of owning a helicopter without having to be dragged down with time-insensitive asset management and operational drawbacks.
While helicopters are quite reliable in this day and age, an emergency can crop up at any time. This could be due to one of several factors whether that is pilot oversight, mechanical failures, faulty parts and the likes. Regardless, maintenance and damage control must be swift and precise.
If your copter has been involved in an incident, count on us to deliver timely services by way of:
Inspecting your aircraft and provide you with a detailed damage report

Negotiating directly with qualified repair facilities on your behalf

Identifying repair stations with proper capabilities

Ensuring records are compliant with regulatory requirements
Asset management is a whole other spectrum and an equally important one at that. We've found that one of the most frustrating challenges that helicopter operators face is, you guessed it, procuring the parts they need at reasonable prices.
RotorLink carries a sizeable parts inventory to cater to your needs. Through our Parts Support Program, we've taken oversight out of the equation. This is a consignment program that accurately matches buyers and sellers across the globe in a cost-effective and time-efficient manner.
Take it from our clients who've relied on this service to be completely 100% satisfied. If you want more information on how you can participate in this program, please email us at rotorlink@rotorlink.com.
Trust Our Industry-Leading Helicopter Consultancy Services - Call Now: (604) 628-8188
Tell us what you need, we're standing by right now. Whether that is repairs, parts procurement, asset management, consultancy and more, RotorLink is at your service!
Don't stay grounded. It's time to get back in the air (with a little help from us).
Call: (604) 628-8188
Email: rotorlink@rotorlink.com