News
There's nothing quite as exhilarating as taking to the skies in your copter. But maintaining the parts and the engine is an important chore; prevention is better than cure, after all.
At RotorLink, we offer innovative solutions for all aspects of the rotor wing industry. We stock major Bell helicopters parts in Delta, BC. Whether you're looking for new parts or special order overstocks - we've got you covered!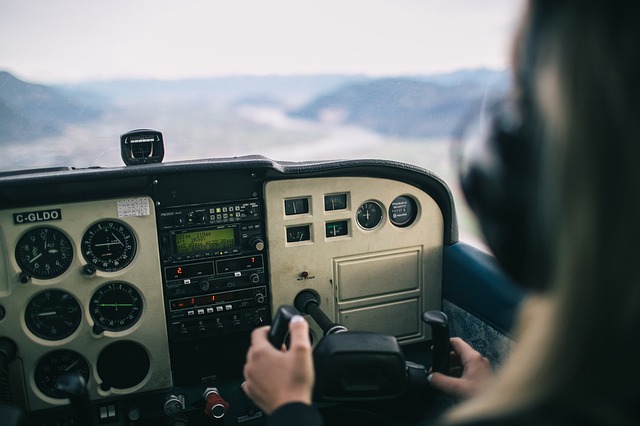 If we don't have the part you're looking for, we'll reach out to our extensive network to source it for you. We pride ourselves on being a trusted Bell helicopter parts seller in Vancouver and strive to get you qualified mechanics to help you.
From real-time analysis to basic prevention, here are a couple of aircraft maintenance tips to lend your copter a long life.
1. Set a Regular Cleaning and Checkup Routine
When should you check up on your copter? Well, that really boils down to how often you fly. If you run full-fledged operations like a tour or air medical services, make sure to undertake a complete check on a regular basis. Follow these basic tips;
- After each flight day, wipe down the rotor heads, windows, exhaust stacks
- Every 7 days, open and clean the engine decks and transmission sections to extract dust and grease.
- Every 30 days, perform a thorough indoor and outdoor cleaning with special attention to parts that overlap; swash plates, engine mechanisms, areas neighbouring the access panel.
- Every 6 months, add an outdoor paint sealant to prevent the airframe's paint from being adversely affected by corrosion and saltwater.
2. Always Double Check the Manufacturer's Manual
We can't stress this one enough. Before you get too experimental with the aircraft, it's safest to refer to your copter's maintenance manual. Here, you will see proven techniques for cleaning as well as what chemicals are safe for the airframe. This is a crucial step if you want to avoid long-term damage to your helicopter.
Also, make sure that you perform regular oil changes as stated by the manufacturer. If you own your oil change, there will be a record of it in the engine logbook. Note that if the oil filter is changed, you will have to record this as well.
3. Synchronize Cleaning and Maintenance
Two birds; one stone. The biggest benefit of doing these two chores hand-in-hand is that it then becomes easy for technicians to undertake the necessary steps faster than if they were just trying to address one issue at a time.
That way, the possibility of rework is minimized. Opening panels and inspecting tricky areas can also be done just once when cleaning and checkups are performed simultaneously. And the best part? The technician will charge subsidized rates because their job is much easier.
4. Dry Washing is The Way to Go
Many copter owners take soap and scrubs to their aircraft to get rid of the grime after a full day of flying. However, the Environmental Protection Agency is very stringent with regards to water wastage.
That's why wash pits are now being replaced with dry washing. This process uses approved chemicals to perform exterior shell cleanings. Granted, this process is more labour-intensive than its counterpart, but by not using water, you will avoid unsightly moisture streaks, manual drying and water accumulation inside the access panels. If these are not correctly dried, they can corrode the expensive materials.
Make sure that the instrument panel remains spotless and that everything is in working condition; this is flight safety 101. For glass panels, use a high-quality cleaner that is made especially for aviation glass.
5. Call in an Expert Give It a Once Over
For high-utilization segments, your copter may call for 2-3 hours of maintenance for every hour of flight time. You can lessen the monotony of this chore by calling in a qualified technician to service your helicopter.
At RotorLink, we have the expertise to support you through the entire lifetime of your aircraft, from purchase to maintenance to repair. By keeping your helicopter operating at peak performance and in utmost safety for as long as possible, you'll avoid loss of productivity and reduction of service to your clients, and protect your bottom line.
Keep Your Bell Copter in Tip-Top Shape.
Call RotorLink at (604) 628-8188 and we will perform a thorough checkup to ensure your safety is never compromised!