News
Thinking of buying a new helicopter to ring in the new decade? Your clients depend on you and your aircraft to be where they need you, when they need you. Naturally, you need a sturdy copter that can go the distance!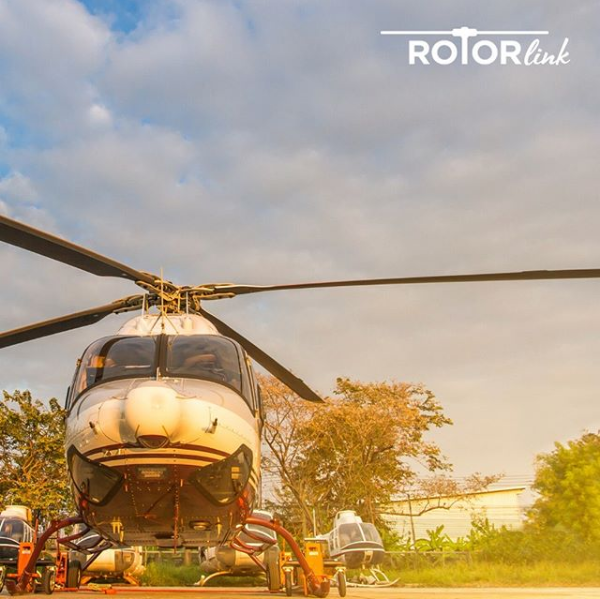 A long-term high-value commitment like this could be daunting. If you're still an unseasoned buyer, there are certain guidelines to follow when in the market for a new aircraft.
RotorLink has got you covered! We offer innovative solutions for all aspects of the rotor wing industry. We have also cultivated an extensive network of operators, suppliers and mechanics in Canada and abroad to source the right helicopter parts for you. Whether you need Bell helicopter parts in Delta BC or something more obscure - we source from the most trusted names in the industry.
Mechanical problems don't occur when it's convenient. This is why we provide emergency rotor blade replacements in Vancouver among other key services so you're never grounded for too long.
RotorLink supports you throughout the lifetime of your helicopter. The first step? Finding the ride aircraft to suit your precise requirements.
Single Engine vs Twin Engine Helicopters
Both single and twin engines provide great lift and have heavy-lifting abilities. They are able to transport multiple passengers to remote locations. The main differences are pricing and fuel consumption. Single engines need less fuel and they are much smaller. Here are a couple of the other points of distinction;
Speed
While most assume that the small body of a single engine craft with its low lift capacity would make it quicker, it's also important to account for the additional thrust produced by the second engine in a twin engine.
This is what makes twin helicopters faster than their counterparts. Twin engines are able to reduce flight times by as much as 20 minutes, going from 40 - 50 to 100 - 120 knots.
Safety
Twin engines have a 2% safety rating over single engines. All in all, the number of engines doesn't contribute greatly to this cause, although that extra engine does afford some added time prior to making an emergency landing.
What you should know, contrary to popular belief, is that the aircraft does not lose 50% of its power if one engine fails. Rather, when one engine chokes, the helicopter will lose 80% of its power. This will rake up quite the repair bill as when one engine goes, it puts significantly more pressure on the other due to the size of the helicopter.
Availability
Even a decade ago, getting your hands on a twin engine copter was a mighty feat. In this day and age, not only are they more prevalent as companies are increasing production, but there are newer models hitting the market every year to allow for more lift and seating for corporate and executive passengers.
The Verdict
When it comes to flight conditions, single engine crafts are not able to offer the standard factors that can handle night-time flying, terrain awareness, and weather radar.
It ultimately comes down to this; If your needs call for transporting multiple passengers, lifting heavy cargo or travelling over mountainous terrain or water, your best bet is a twin engine.
If, on the other hand, you need a fast and simple executive charter to get from one place to another with time-efficient oil and gas pipeline checks, it is more feasible to opt for a single engine copter.
How to Find the Right Seller
There are quite some online and offline avenues that offer 'For Sale' copters, courtesy of owners, exclusive and non-exclusive brokers, dealers, and agents. You can even drop by local and international trade shows to expand your search.
Keep a list of preliminary helicopter specifications that include installed optional equipment, maintenance status summaries and photos, history of the craft, who performed repairs prior to you purchasing it and so on. This information greatly helps narrow down the list of prospective sellers.
At RotorLink, we have the expertise to offer support throughout the lifespan of your helicopter from purchase to maintenance. Having cultivated an extensive network of certified operators, suppliers, and mechanics in Canada and abroad, we are able to bring you industry-leading helicopter brands, Bell and Airbus/Eurocopter, to cater to your precise requirements.
The RotorLink team also regularly appears at industry trade shows and conventions to update our knowledge base and understand your variable helicopter requirements. From design, engineering, production to maintenance and partnerships, RotorLink stocks only the finest models that follow the highest standards of flight safety.
No matter your requirements, we can help you find a model that works for you.
Opt For a Seller That Sources Parts
To make your job much easier in the long run, it's best to find a seller who is able to service your chopper on-demand when mechanical issues arise. There's nothing more frustrating than having to stay grounded for weeks on end while you wait for your provider to find the right part. The last thing you need is a disgruntled customer and a dent in your finances as a result.
RotorLink sources, repairs and installs helicopter parts as and when you need them. We maintain service agreements with an extensive network of services providers who have been vetted by experts.
We stock thousands of genuine Bell and Airbus/Eurocopter parts including new and special order overstocks. Our quality control process ensures that all parts are certified and warrantied and sold at or below market value.
It's Important to Hire the Right Helicopter Service Mechanic From the Start
A huge step in the purchasing process? Choosing the right helicopter maintenance mechanic or engineer who is experienced in repairing and maintaining the make and model that you intend to purchase.
This should be a certified professional who will provide assistance when identifying minor and major issues post-purchase, reconfiguring and providing avionics updates to ensure that your copter optimally performs during its lifetime.
RotorLink is at your service. Not only do we sell helicopters and source a wide network of parts, but we also have certified technicians on board to completely evaluate your aircraft periodically and make sure its performance isn't compromised in the slightest.
We are fully committed to customer and total logistics support to help you sidestep the loss of productivity and protect your bottom line.
Need the perfect helicopter for your needs? Contact RotorLink today to find the right make/model and tap into a talented and experienced network of technicians.