News
RotorLink Technical Services, Inc. is an innovative company that offers solutions for all aspects of the rotor wing industry. Our biggest goal is to help you in the best way possible and get you back flying in the air.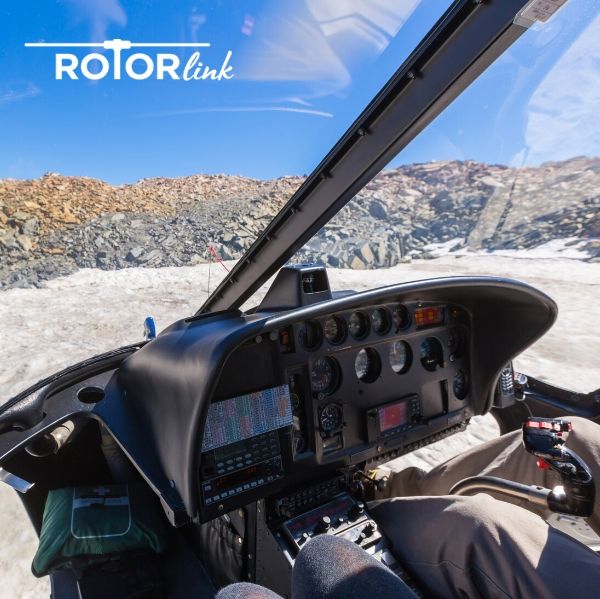 We specialize in helicopter rotor blades repair and preventive maintenance. We'll work closely with you to not only find the parts you need but to get them to you quickly and installed properly by our best available technicians. Our commitment to customer service and excellent logistics support makes this possible.
Your rotor blades can take a beating after multiple flying trips and can get damaged with multiple uses over time. We'll list out some of the damages you can expect on your blades and the best remedies for each.
Corrosion
Corrosive damage can appear on the surface of your blades and start out as minimal damage. However, over time, this type of damage can easily get out of control and even destroy your whole blade. The reason for corrosion lies in the metal material returning to their original state of oxides and salt and largely depends on several factors.
Some examples include the operating environment, choice of materials, paint and primer systems, and the preventive measure taken by the operator. What you use to build and care for the blades can determine the severity of corrosion damage and the right fix to restore it.
Some common solutions include using freshwater with soap to wash down your blades, followed by a coating of corrosion prevention compound. It's good to wash all the metal parts separately and completely apply the compound to get the absolute best results.
Erosion
Erosion usually occurs when your blade hits water, dirt, volcanic ash, or sand. Special manufacturer-installed erosion protection systems like erosion strips (made out of metal or polyurethane) provide the safest defence for such damage.
Lacquer touch-up paint application will also help your blade because it protects the exposed metal without further chipping. This touch-up can be done whenever needed in moderation and should be applied before the blade becomes too damaged or exposed.
Big and Small Cracks
If left alone for a while, cracks in the blade, big or small, can result in structural damage or failure of the rotor blade. It's good practice to routinely inspect your blade of any crack or defects. Even a small dent in the training edge of a blade can quickly turn into a major crack.
Soap and water can help you out once again, as it's a common test used on blades to locate any leaks. Otherwise, if you spot a crack in your blade, no matter the size, be sure to get it checked out by a professional you trust.
How Rotorlink Can Help
At Rotorlink, we'll support you by keeping your helicopter operating at peak performance and providing your customers with the utmost safety. We went over some common damages of rotor blades and what you can do to protect them from common day damages. Some of the solutions are relatively simple, but consulting with our experienced technicians will assist you through the entire lifetime of your aircraft, from purchase to maintenance to repair.
Our staff will offer logistics support, brokerage, and consultations for your helicopter. We also deal with sourcing, repairing, selling, and installing helicopter parts as needed. We'll work hard to help you avoid loss of productivity and reduction of service while protecting your bottom line.