News
If you're investing in a new aircraft, spending time and money in pre-purchase costs is an effective insurance policy for the purchaser's protection. This can help you determine what to look for if you're thinking of a new helicopter to purchase.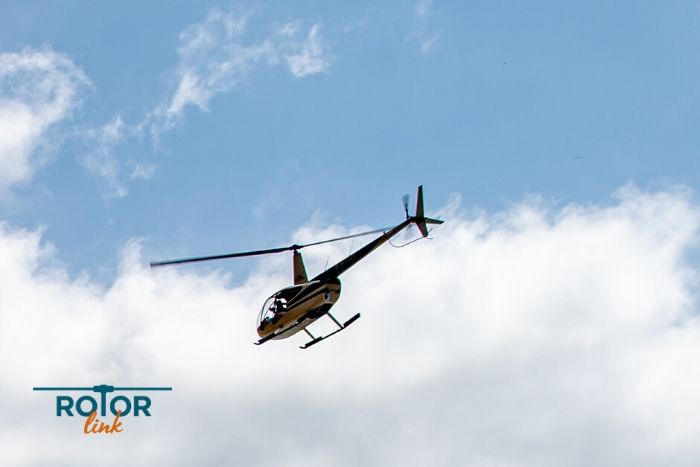 RotorLink Technical Services offers innovative solutions in this arena. If you've wanted to purchase a rotor blade but wondered how much that helicopter rotor blade costs, we can guide you in the right direction. In addition, we provide consulting, quality assurance, and related support for aircraft owners.
We'll go over what you need to include in your pre-purchase evaluation of a helicopter. We're an experienced Bell helicopter parts seller in Vancouver, and provide an aircraft evaluation program for buyers and sellers. We specialize in supplying parts for Airbus AS350/355, EC120 and EC135 series and Bell medium helicopters.
What to Look For in a New Helicopter
As a general rule, knowing what you're buying beforehand will keep you more informed and educated on the choices you have available.
Firstly, the best helicopter investments have the best paperwork attached to them such as historical records and other important archived information. They are needed as proof in inspections and document relevant work orders and service packages. You should also consider looking for things like time life items and complete logs, which record the dates of inspections and purchases.
It's also crucial to be aware of the helicopter's damage history because this can impact the price of the aircraft. Have someone help you with a corrosion inspection, as such damage can alter the way you operate the copter.
What to Consider in Helicopter Maintenance
When buying a new helicopter, making sure it is well maintained is as important as inspecting the condition of it. You may want to consult with our experienced staff to help you look at things such as the accuracy of aircraft records and its damage history. It's important to make sure they are complete, and accurate.
Look at the copter's engine condition and history as well to make sure the machine is performing properly. It's also great if you had the aircraft's list of modifications recorded, so that you know its history and what it's gone through.
You'll also want to make sure the helicopter's Airworthiness Directive (AD) status has complied with all safety standards and is signed off. It's better to be safe than sorry when buying a new aircraft from someone.
The Next Steps After a Helicopter Sale
When all is said and done and everything looks acceptable, you will be able to complete the sale and move on. However, there are other choices for you if things don't align as you hoped.
If you aren't able to fully complete the sale, add a price adjustment to offset the cost of discrepancies in the final sale and negotiate with the other party. If this doesn't work out, discontinue the sale and pay for any services rendered in the transaction.
If all else fails, your last option is ultimately to work out another fair arrangement between the parties. Since the process can be long, most people choose to work something out that allows everyone to settle in a mutually agreeable manner.
Overall Tips for Pre Purchase Evaluation
As some final advice to guide you through your purchase, always prepare and use a checklist for your evaluation so you know what to look for. Start your pre-purchase evaluation with clear and well-defined intentions so that the buyer, seller, and evaluator can work on the same page.
All in all, a well-performed evaluation will make the aircraft buying a much easier experience for you and your ownership of it less expensive.
Get in Touch with RotorLink
With a wealth of knowledge in the field, RotorLink provides a quality assurance and aircraft evaluation program for buyers and sellers.
Feel free to call us at (604)-628-8188 or email us at rotorlink@rotorlink.com. You can also reach us at our contact page for more information.