News
After months in disuse, your helicopter is looking a little bit neglected. Now that summer is finally here, it's time to conduct a thorough maintenance check, including parts repair or replacement to make sure that your ride is "airworthy".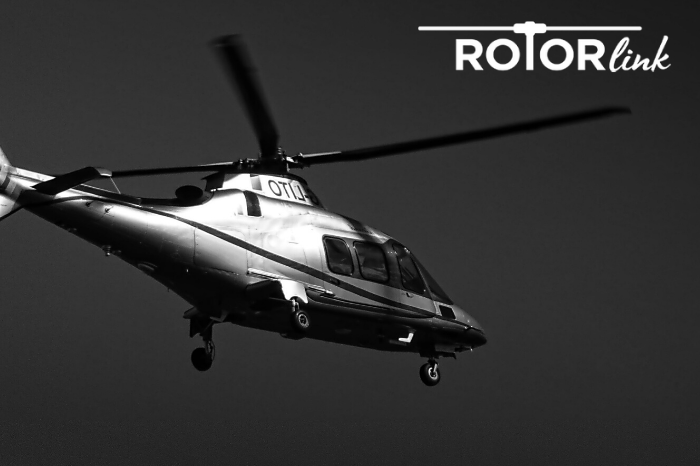 RotorlInk is a trusted supplier of Airbus/Eurocopter and Bell helicopter parts in Canada. We run a quality assurance program to ensure you get the parts you need from carefully vetted suppliers.
It's incredibly important to keep your machine in tip-top shape with high-quality helicopter parts. This not only prolongs the copter's lifespan but also ensure in-flight safety - something that you should never skimp on.
In this article, we cover the essentials that should be on your maintenance checklist this summer.
How to Tell if Your Helicopter is Airworthy - Transport Canada Civil Aviation
Transport Canada very strictly implements certain basic standards for airworthiness, as far as maintenance and manufacturing are concerned.
These have been described as follows;
General Maintenance
Inspection of plates, fairings, access doors and cowlings.
Fuselage and Hull Group
Inspect structure, system and components for deterioration, indication of failure and distortion.
Cabin and Cockpit Group
Inspect seats, safety belts, windows and windshields, for improper conditions, lodged dirt and debris and missing attachments.
Engine and Nacelle Group
Inspect leaks, studs and nuts, engine control and exhaust stacks for cracks, defects, deterioration, internal corrosion and loose components.
Landing Gear Group
Check wheels, tires, shock absorption devices, brakes, floats and skis for leakage, improper operation and deterioration.
Wing and Centre Section Assembly
Inspect the general assembly for improper attachment.
Empennage Assembly
Inspect for indication of failure, poor component functioning, missing parts.
Propeller Group
Check for cracks, nicks, moisture buildup, corrosion and misalignment.
Radio Group
Inspect radio and mounting equipment for improper installation, mounting and operation.
Helicopter Maintenance Essentials
While some of these may seem obvious, a reminder never hurts. Before taking to the skies, do a preliminary check on the following;
Oil Check - Your engine needs to be able to run at max capacity without any interference. Make sure to check on your oil levels and administer a full engine cleaning to extract debris and other contaminants. Fresh oil helps your engine start smoother and run better!
Battery Life - Check on your copter's battery life. During the winter your battery may have fallen into complete disuse or have been overstrained as a result of operating at high levels during extremely cold temperatures. If needed, switch out the battery and pay it safe.
Moisture - A flight hazard - the collection of moisture in the flight system. This could inhibit your copter's sensitive mechanics if the moisture were to freeze over and cause impediments. During the winter, we recommend looking into a fuel system icing inhibitor to avoid ice buildup.
Our team carries out a thorough inspection of your rotor blades and assess the scope of work. Our top-of-the-line rotor repair shop has the tools, manpower and resources to fix your damaged rotors or initiate a complete overhaul.
In consultation with you, we first decide on the most viable method for your rotor-wing repair or replacement. Following which, our highly-skilled professionals administer either small cosmetic structural repairs or large in-depth repairs as is needed under the highest standards of excellence.
Although our services may slightly vary from one rotor to the next, here's a broad overview of what you can expect;
- replacing an isolated leading edge (or the entire assembly) that have become separate, cracked or deteriorated by wear and tear.
- repairing or replacing the trim tab
- static balancing
- touching up the paint
- replacing PU spacing rings
- repairing skin damage
- replacing lower surface polyurethane protection
- repairing internal and external laminate
- handling end of warranty repairs or manufacturer defects
If you need new rotors, count on our team to deliver!
With a wealth of knowledge in the parts replacement industry, we have exclusive insights into your variable needs as a helicopter owner.
This is why RotorLink preemptively works with an impressive network of service providers and parts suppliers that have been verified by experts. Rest assured, our technical expertise has been applauded by peers and we have on-call service agreements with the best overhaul shops in Canada and across the world.
High-Quality Bell Helicopter Parts in Canada
Call NOW (604) 628-8188
If you need quality Bell and Airbus/Eurocopter parts, look no further than RotorLink. We offer copter spare parts, new and special order overstocks.
Sometimes, we may not have the exact part you need, which is when we reach out to our large network of suppliers to source it for you - wait times are minimal! Our network also extends to highly qualified mechanics who can install them for you.

Contact RotorLink today to get the parts you need!