News
Everyone knows what airworthiness means, but many people are confused as to what qualifies or fully understand how their aircraft is certified even with a certificate. This is very important though, if something were to happen to your helicopter how do you know it still qualifies? Is the certification void? Knowing all the equipment installed at manufacture and where the responsibility falls for keeping a helicopter in airworthy condition is vital.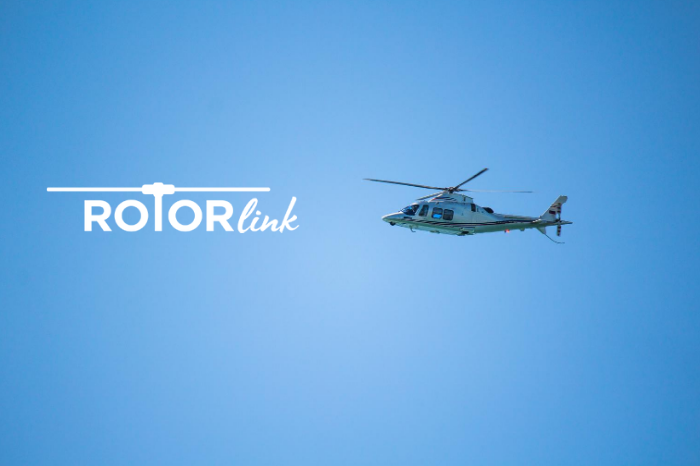 RotorLink understands the ins and outs of helicopters, their needs, and yours; providing top quality helicopter repairs across Canada. With the right helicopter asset management in Canada, we can help you fully grasp what airworthy means to you and help you achieve that with helicopter rotor blades and more in Canada.
Who determines airworthiness and is responsible for it?
The regulation states that nobody can operate an aircraft that isn't in airworthy condition and pilots are responsible for determining if it is and confirming it is airworthy for a safe flight. Airworthiness is defined in the certificate, which tells us the aircraft must conform to its type certificate to be in the right condition.
The owner or operator is responsible for maintaining the aircraft in airworthy condition. While a maintenance technician employed or contracted by the owner must follow proper procedures and fully inspect the aircraft to keep it airworthy ultimately the responsibility falls on the owner/operator to make sure.
How do I know if my helicopter is airworthy?
Reviewing the flight manual can give you a quick list of items to check during the preflight inspection. Because it was written by the manufacturer who designed the aircraft, it can tell you all you need to know to determine if the helicopter conforms with the type certificate and is in airworthy condition. A pilot's responsibility is to determine if their helicopter is safe to fly, and so if there is any confusion or a particular component seems to be working improperly or unsafely its best to consult with a maintenance technician for any needed clarification.
Each aircraft is different and depending on what it is used for it many have additional components or features that need inspecting and looking at. Any additional mission equipment installed also must be ensured to be properly installed and secure.
What can RotorLink do for me?
Our team uses their experience and an extensive network of suppliers and service providers who have all been vetted by experts to provide the best diagnosis for your aircraft and repair services. RotorLink provides an aircraft evaluation program; both for buyers and sellers, extensive inventory of helicopter parts, along with sourcing, repairing and installing helicopter parts to give you a full-service experience.
If you own a helicopter you know better than anyone how important it is to ensure that everything is regularly checked and all of the parts are sourced and repaired by the right people. Even just one part can largely affect flight safety, this is why we maintain a large network of parts providers to get you exactly what you need when you need it.
Let RotorLink work with you to get you in the air! | Helicopter Rotor Repairs, Helicopter Asset Management
We understand how important it is the place the safety of your helicopter in the right hands, not just for the helicopter but for you as well. With RotorLink's years of experience with various aircraft for various different specialties, we are confident that our team can give you the very best no matter your needs!
Make sure your helicopter is in top shape this season, call us today to work with professionals and freely enjoy the beautiful skies with the security and peace of mind you need.