News
Airbus helicopters are increasingly popular and not without reason, but are they worth the hype? What about when you get into specifics like their different models, pricing, and the advantages of them compared to other brands or options out there? Here we will break it down; giving you the information you want on things such as AS355 pricing, or Airbus Helicopters H135 which used to be known as Eurocopter EC135 partout.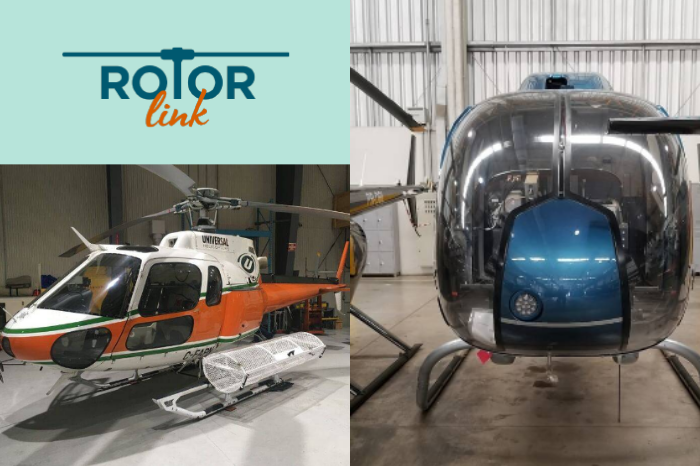 With their range of options and sizes such as the airbus medium helicopter, there can seem a lot to go through but NovaPole is here to help out! As a removed twinstar supplier, NovaPole is experienced within the world of helicopters, and ready to provide you with the best to make sure you are confident in your decisions.
What is Airbus?
Airbus provides a variety of helicopters from civilian to military usage and weights from light twin, medium, super medium, and heavy. As the world's leading helicopter manufacturer, Airbus has some of the best and most efficient civil and military helicopter solutions without compromising on safety to properly serve, protect, and save passengers in any kind of environment.
For civilian usage, their helicopters range from the 11-tonne twin-turbine H225 rotorcraft to the much lighter single-engine H125. From beginning to end airbus production prioritizes safety during each phase of production. To uphold their standards of safety and quality they provide global customer service around the clock.
Main Models from A to Z; Or Maybe to X
Okay, no models start with a Z but we can still start off with A and look at some of the variety of models! Going all the way from A to E or H to X, which is close enough to make it all the way to Z.
The AS355 NP is more popularly known as the Twin Star, and can also be classified as the most affordable helicopter in the twin selection. This particular model combines the pedigree of the successful AS350 range with the twin engines' popular reliability. Though being only released in 2007 it comes with many advancements and enhancements such as FLI, the VEMD, IFR (Cat A equivalent) certification, high OEI performance, and much more.
The H135 is the newest development within the EC135 range and offers a lot of new advantages from maneuverability to safety. One specific advantage of the H135 is how quiet it is compared to other models in its class, being about 6.5 dB below typical ICAO standards. This is fantastic for people looking to fly over cities and other more densely-populated areas. Because of this, it makes it a great fit for law enforcement and emergency medical services.
The H160 which was once known as X4 is one of the newest options from Airbus. Being the first member of the H generation the design heavily focuses on one goal; creating value for customers with performance, safety, comfort, and the models' high economic competitiveness. Like the H135 it has reduced sound but with another benefit of reduced fuel consumption.
How Rotorlink Can Help You Get the Most of Your Airbus!
With our experienced team at Rotorlink, we are prepared to help your helicopter keep operating at its best. We are here to support you throughout your whole journey to the air, and keep you in the air by providing a range of services from parts, aircraft themselves, evaluations, brokerage and more.
Rotorlink serves clients within Canada, the United States, and worldwide so you can properly rely on us to be here for you no matter where you are in the air.
CALL (604) 628-8188