News
RotorLink Technical Services, INC was founded in 2004 for the purpose of helping helicopter owners and companies in fixing and refurbishing their aircraft. RotorLink understands the importance of quality helicopter repairs and our purpose is to get you back in the air as quickly and as safely as possible. With the harsh Canadian winter ahead of us, RotorLink is the imperative key to maintaining your helicopter and helicopter service and repairs at the utmost standard.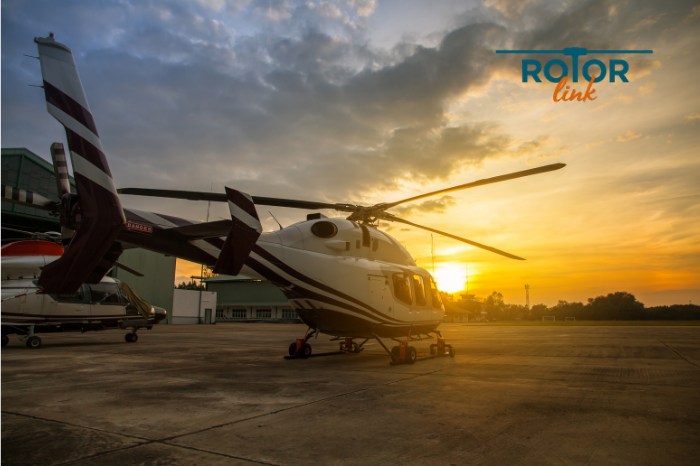 High-Quality Airbus/Eurocopter Bell Helicopter Parts
RotorLink offers rotor blade replacements and bell helicopter parts, among other services extending into logistics support, aircraft evaluation programs, consulting and project management and brokerage. RotorLink has been a trusted business for the last 16 years serving clients domestically and worldwide including Canada and the US.
RotorLink is proud to be associated with working partners such as the Helicopter Association of Canada, Bell Helicopters, Airbus and Transport Canada, where they are the leading experts in fixing all mechanical helicopter problems. RotorLink also takes under its wing (quite literally) selling aircraft models such as EC135P1, EC120B and AS350B3, among servicing the aircraft industry through their honest service and accomplished experts.
Stay Vigilant This Winter
Though winter is a more difficult season to fly, RotorLink ensures that you stay safe in and out of the air, with knowledge and outstanding skill in the rotor wing industry. To ensure safe operation during the winter season, here are some tips on how you can prepare for the worst and maintain your best.
Do A Routine Check: Check with your standard Original Equipment Manufacturer's guide and make time to do a necessary check to see if your aircraft is in good shape or needs some professional assistance. The more you do a routine inspection, the safer you will be in the air.
Oil and Battery Levels: Just like a smooth running Ferrari, your aircraft needs to be equipped with new oil in order to maintain running at a maximum efficiency level. Batteries function at a lower level when they are cold, so ensuring that they are at a proper temperature will guarantee a smooth ride.
Read Your Pre-Departure Checklist: Write down complete weather information including upcoming fog, rain, or snow and note your helicopter information including fuel levels and details about your aircraft that can help you in a sticky situation.
Check for Precipitation Levels: Winter, out of all the other seasons, has the most precipitation associated because there is the added factor of snow, ice and frost. If you do not properly check for moisture, many elements of your helicopter's safety like engine and control systems can be severely affected.
Rotor Health: You wouldn't use a bike without any wheels, and you wouldn't be able to fly without your rotors. Routinely checking your rotors during winter time will increase your chances of helicopter safety and decrease your risk of danger.
HIGH-QUALITY BELL HELICOPTER PARTS IN CANADA
CALL NOW (604) 628-8188
Employing only the top operators, mechanics and suppliers in Canada makes RotorLink the best company to take care of your aircraft and helicopter parts and services; when your helicopter breaks down, we ensure the fasted and most dependable service to get you back flying again safely. RotorLink will help you enjoy your aircraft with excellent customer service, high-quality parts and prices and giving you the best advice so that you can spend more time in the air and less time on land.
Rotorlink serves clients within Canada, the United States, and worldwide so you can properly rely on us to be here for you no matter where you are in the air.
CALL (604) 628-8188