News
When preparing yourself to buy or sell a reliable aircraft, it can be a huge investment on your part as there are many factors to consider. It's important to assess the value of your aircraft or helicopter because it's the best way to secure the money you spent on it. Whether you need to compile a pre-evaluation report or improve its conditions from a helicopter repair shop, evaluating the overall value of the aircraft will maximize the value you're selling or purchasing it for.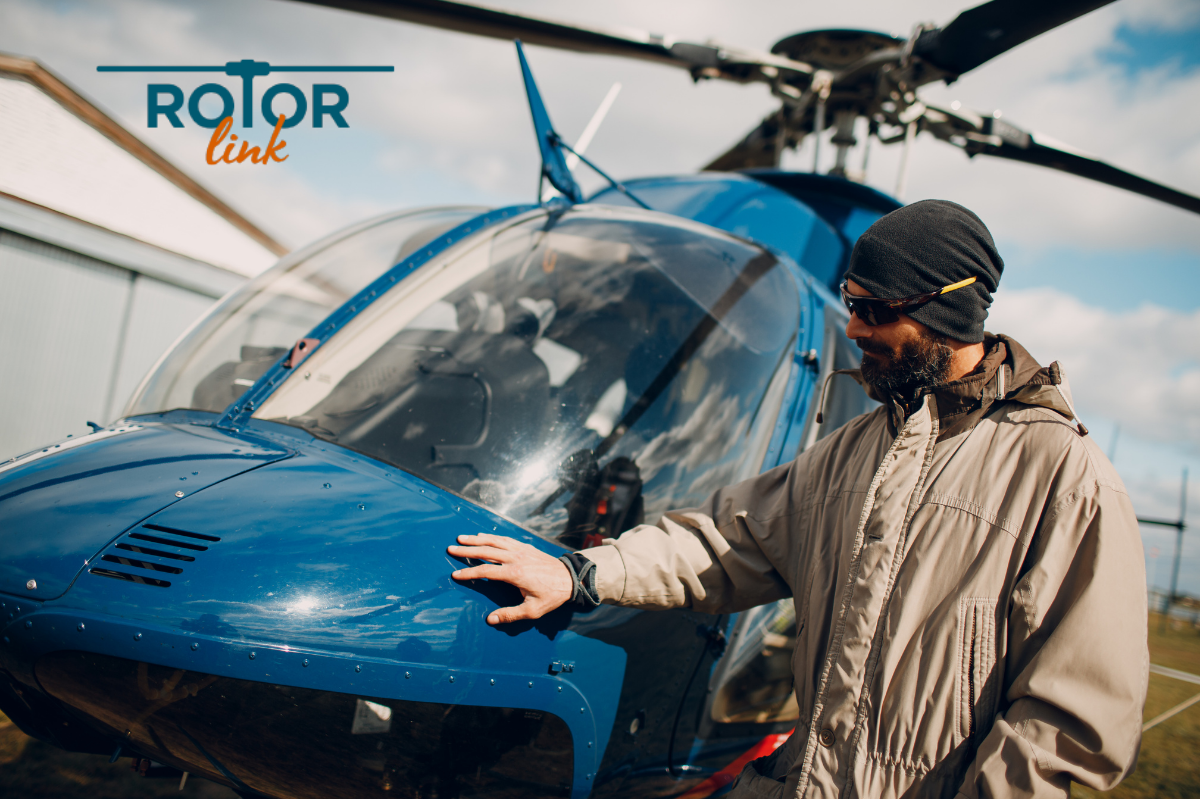 At Rotorlink, we provide bell helicopter parts and aircraft consulting service to help you fly your best out there! We will break down the pre-purchase evaluation for aircraft and how long it usually takes to conduct them and why you should always rely on us to help you prepare to buy or sell your desired aircraft.
What is the Pre-Buy Evaluation With Respect to General Aviation?
The process for a pre-buy evaluation saves you valuable time and money to prevent buyer rejection; it's a fair process that lets both you and the buyer know about the physical condition of the aircraft and how much money to attach to its worth.
Choosing the maintenance provider who will perform the pre-buy inspection is just as important during this process. The aircraft buyer is usually the person who pays for the pre-buy evaluation, so be sure you take the lead role in finding the right maintenance provider. We recommend choosing someone with an outstanding reputation for knowledge on the make and model aircraft you are purchasing
Additionally, you should use the shop you plan to maintain the aircraft once it's purchased. Make sure they have no ties to the aircraft you're purchasing because it could create an unfair advantage for them. Our shop specializes in the type of aircraft you're buying and has expertise in frequent maintenance so that you can receive the most accurate advice for your aircraft.
Always set high standards for yourself whether you're selling or buying and take the time you need to do a proper inspection.
How Long Does an Aircraft Pre-Buy Inspection Take?
The pre-buy inspection should not be rushed and we recommend you slow things down and go at your own pace. Give yourself plenty of time for the process to help prepare for the final date to buy or sell. It can typically take a day or two to get through the whole process and should be part of the pre-purchase process to uncover any damages or corrosion. In any given inspection, it can take around 100 hours that coincide with a complete aircraft evaluation that lasts for 24 months.
The scope and detail of the inspection can be overwhelming for some, but our team can help make it simple for you. Nonetheless, it's important to know that each maintenance provider or specialized aircraft shop creates inspections tailored to the specific aircraft. The process and the exact details can vary, but a complete inspection will make sure the aircraft you're buying or selling is safe to use. Avoid taking shortcuts or abbreviated inspections because they can come back to hurt the owner in the long run.
Why Should I Rely on Rotor Link For My Aircraft Evaluation Before Buying or Selling It?
When you rely on Rotor Link, we will provide detailed information on aircraft in the market and help you thoroughly inspect their structure, drive train, and dynamic components. We'll also help review all its technical records and ensure it complies with mandatory regulations. We'll also provide unbiased evaluation reports that outline the aircraft's conditions, deficiencies, and costs to repair or replace them.
With this information, sellers can get the biggest possible return on their investment, while buyers can be sure they're getting a safe aircraft at fair market value.
To receive reliable aircraft evaluations and helicopter parts today, call us now at (604)-628-8188 or contact us HERE.