News
Managing the sale of important helicopter parts is a crucial aspect to maintaining the effectiveness and safety of your aircraft. If you're in the business of selling aircraft parts to different clients, the common challenges a helicopter parts supplier often faces involve creating, processing, and fulfilling an order. Additionally, part of the helicopter evaluation often takes into account factors such as markups, exchanges, transfers, and core returns. It's safe to say the parts sales process can get complicated, but our team at Rotorlink will help make sure you get the right parts you need.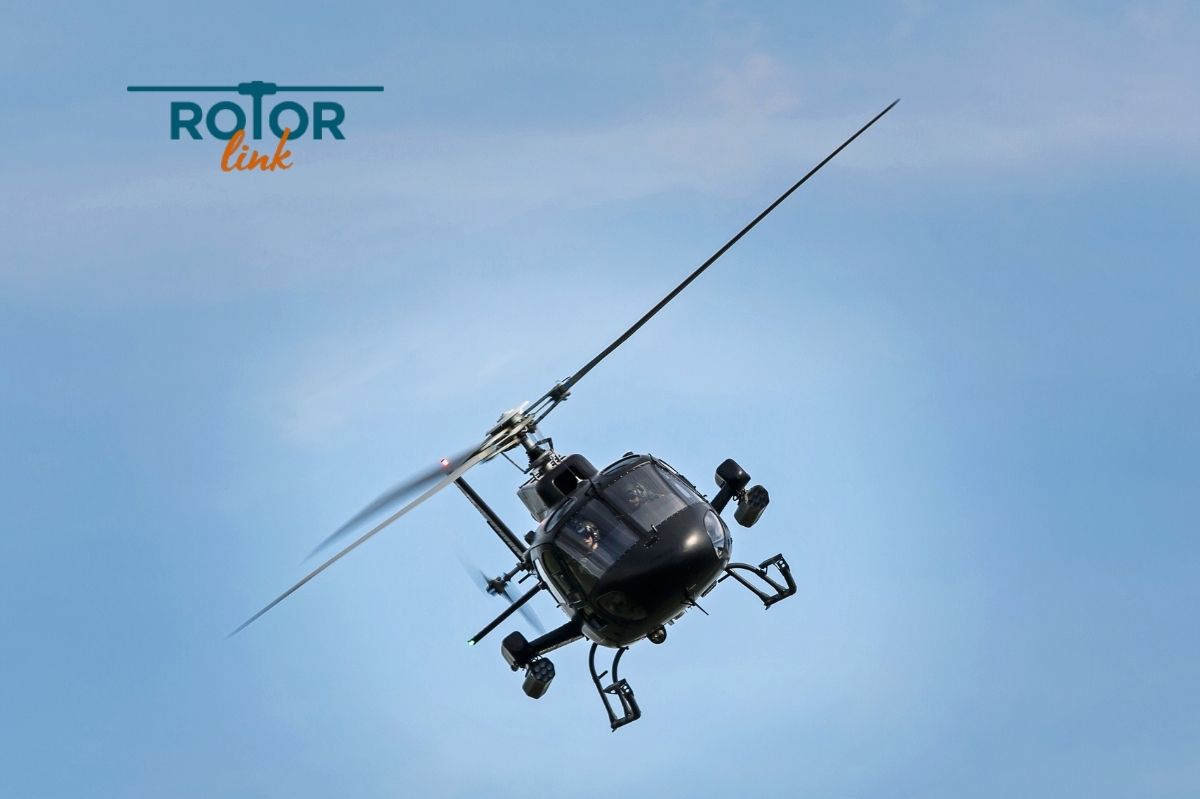 At Rotorlink, we offer innovative solutions for every aspect in the rotor wing industry. Our decade of experience and expertise places us in a unique position to serve as your special guide on various projects, from early inception and planning to an eventual delivery. Aircraft safety is our top priority and we have the technical know-how to identify your project's requirements, eservice estimates, and analyze turn times.
We'll expand on how we can help you reserve special aircraft parts for precise order fulfillment. We'll also explain how we provide detailed damage reports for different aircrafts and how the Rotorlink team helps you manage the entire sales process.
How Can Rotorlink Help Me Reserve Parts For Precise Order Fulfillment?
Rotorlink can help you reserve the exact parts you need to start fixing or improving your aircraft towards peak performance, even before an order is formally submitted. By contacting us, we'll help you reserve specific aircraft parts quickly and effectively from the supplier directly. Once you've settled the order and provided all the details, your order will be locked down and parts are allocated to it.
In addition to carrying an extensive inventory of parts, our Parts Support Program helps match sellers and buyers across the industry and the world with the parts they need. Past clients who have participated in the program trust us to effectively warehouse and market the excess parts for precise order fulfillment.
Among the things we stock are thousands of genuine Bell and Airbus/Eurocopter helicopter spare parts, including new, special order overstocks that we keep in case of an immediate demand. If we don't have the aircraft part you're looking for, we'll use our extensive network to help locate it fast and secure it for you as soon as possible. We'll also recommend qualified mechanics to help you install them properly.
Our quality control process for aircraft parts is rigorous and every material we sell is certified, warrantied, and priced at or below market value. Our network of suppliers and service providers are all vetted by industry experts and we've signed numerous service agreements with various Canadian parts shops.
As such, you'll be able to reserve parts easily while also at a fair value. Next, we'll explain how we provide you with a detailed damage report of your aircraft and the parts you need.
Does RotorLink Provide Me With A Detailed Damage Report?
Yes, we provide detailed damage reports for specific aircraft and provide estimated parts needed and recommendations for next steps. With our years of experience in supplying replacement parts for different aircrafts, we have detailed insight into the unique, but ever changing variables that aircraft operators commonly face.
We'll work with you to help you understand the damage reports. From here, we'll provide meaningful guidance on what parts to buy and which areas need to be serviced. Next, here's how we can help you throughout the entire sales process.
How Can Rotorlink Manage The Entire Sale Process?
During the sales process, we'll break down the comprehensive history of aircraft parts you'll need and take into account its components, consumables, or collection of other items. The conditions of the part itself and its maintenance history are often tied to its eventual sale, so the cost structure of a certain item may be more justified.
Our Rotorlink team will make sure you have every information available during your parts search. We can provide an extensive history of different sales quotes and orders for each part and check in with our colleagues to make sure they're available. We want to help you spend less time trying to search for something you need and more time securing the right part you need. This will help boost your productivity and our own internal processes for business.
Rotorlink will be with you all the way through the sales process. From building quotes to creating sales orders, dealing with sales and core returns, and invoicing the client, we'll handle all the paperwork related to getting the aircraft part you need.
Get in touch with Rotorlink today to secure the necessary aircraft and helicopter parts you need. We're a trusted helicopter parts supplier in BC that is ready to help our clients at any time!