News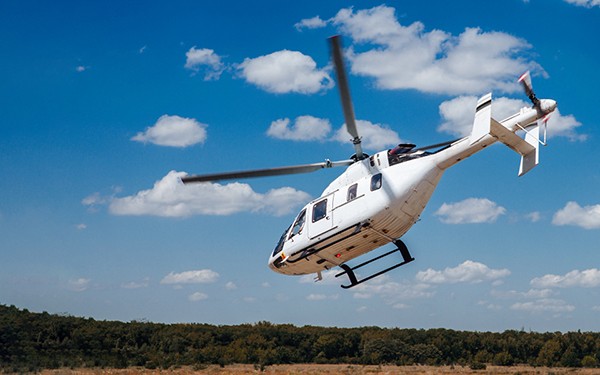 At Rotorlink, we offer our clients an extensive inventory of parts and helicopter repairs to make sure everyone has a safe flight. We're a reputable helicopter parts supplier that works with many worldwide service providers to help you get back in the air.
In this article, we'll be focusing on the importance of stabilizer systems and balance control in your helicopters. We'll expand on their general purpose and why they're important, as well as what you can expect from losing your helicopter's tail rotor and why you can always count on Rotorlink to help keep your aircraft in optimal condition for flying.
What Is The Purpose Of A Stabilizer System In A Helicopter?
Whenever an aircraft or helicopter takes flight, stabilizer systems, or stability augmentation systems (SAS), will help the equipment stay in the air as it hovers above the ground. The simplest of stabilizers use a magnetic clutch and spring to maintain the helicopter's cyclic control when it's released. More advanced systems will use electric inputs in the aircraft's hydraulics systems. They will receive commands from an external computer that senses the altitude of the craft, heading, speed, and navigation information. It can be disconnected or overridden by the pilot at any time.
The helicopter stabilizer system's purpose is to reduce pilot workload by improving basic aircraft control harmony and limiting the number of disturbances. They are especially useful when the pilot has to multitask other duties while flying, such as sling loading during search and rescue operations. Stabilizer systems also play an important role in making sure the aircraft's weight doesn't affect its center of gravity during flight.
Gravity acts as a downward force and the total weight of a helicopter will most likely descend due to its mass. The center of gravity can change when a load of a helicopter is adjusted. This can be done in ways such as moving fuel from an aircraft's tanks to the engine or when passengers are moving about.
Stabilizer systems ultimately manage the weight of an aircraft for stability and balance control. They're designed and utilized to provide level flight through the center of gravity when lifted. Afterward, the helicopter can adjust itself to different airspeeds and aerodynamic forces, ensuring that you can get to your destination safely and smoothly.
What Happens If A Helicopter Loses Its Tail Rotor?
Stabilizer systems also extend to the helicopter's tail rotor. If a helicopter loses its tail rotor, it can greatly inhibit its performance in the air. This issue can happen when the internal drive system fails or if a foreign object makes contact with the blades, damaging them in the process. As a result, a complete loss of thrust from the helicopter can occur while in flight, but a specially trained pilot should be able to manage the issue effectively.
In the case of a rotor tail failure, it requires quick action from the pilot. They'll need to be able to turn the helicopter to the left or right in case it descends or spins out of control. If it starts sliding sideways, the aircraft can easily roll over, but an effective stabilizer system can prevent this from happening. When it spins and begins rolling over, the pilot needs to shut down the throttle and auto-rotate the aircraft to prevent further damage.
The loss of a helicopter's rotor tail can be dangerous for pilots and their passengers, but as long as a stabilizer system is in place, the risk of downward descension is significantly lowered. Great maintenance can keep these systems up to date, so we'll break down how we can ensure your aircraft is in peak form.
How Can Rotorlink Help Ensure My Helicopter Is In Optimal Shape For Flying?
At Rotorlink, our specially trained staff have years of experience working with many different types of helicopters and aircraft. In addition to selling a few aircraft models and valuable helicopter parts, we also provide extensive repairs and maintenance to help keep equipment in tiptop condition. We strongly believe a well-maintained helicopter is durable and can last you many years.
Speak with one of our team members today to have a routine helicopter inspection. We'll provide you with the right parts, address your equipment's key issues, and service them accordingly.
Contact Rotorlink now to learn more about stabilizers systems and how we can fix your helicopter!