News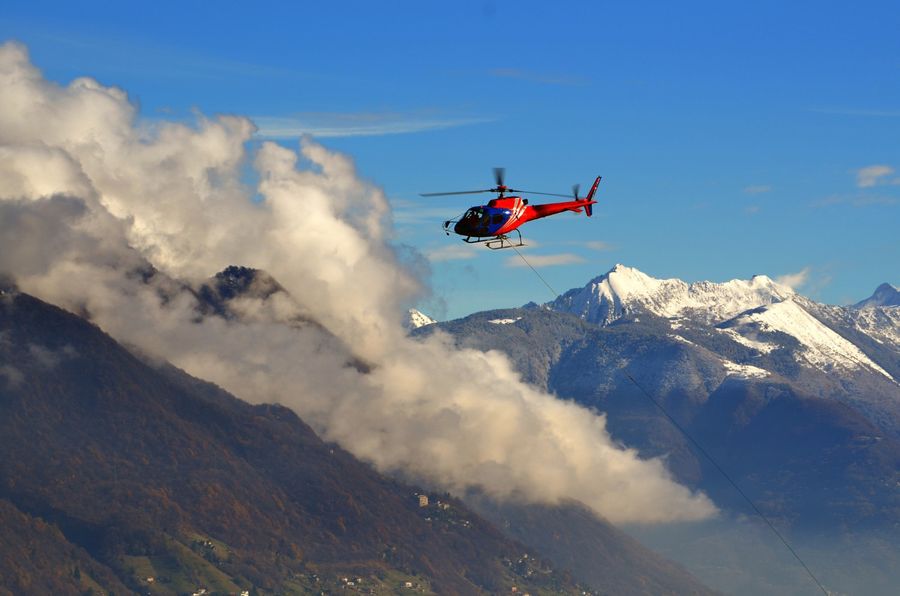 With that said, the parts that run the helicopter have to be constructed properly and ensure the safety and integrity of its passengers. If you're working in aircraft consulting services, you need the right helicopter parts supplier to work with to make sure your helicopter flies well and maintains its efficacy.
RotorLink is a helicopter parts supplier with serviceable condition helicopter stock and aircraft repairs. We believe that in order for your helicopter to operate effectively, it has to be maintained, inspected, and repaired constantly. That extends to the efficacy of the helicopter parts used in the aircraft. You'll need someone with the experience and expertise to find the right helicopter parts to keep your helicopter in optimal condition.
You can't afford to be sidetracked by mechanical problems. Our goal is to get you back in the air as soon as possible. That's why we work closely with you to not only find the helicopter parts you need, no matter how rare but to get them to you quickly and make sure they're installed by the best available technicians. Our commitment to customer service and total logistics support makes this possible.
Why Is Design Flexibility Important?
Weight reduction and design flexibility in your search for helicopter parts are crucial to increasing the helicopter's lifespan. Naturally, this involves a lot of research and consultation with people who have repaired helicopters before. You need all the necessary information to install and repair different kinds of parts. By relying on the people that know the best parts to use in a helicopter repair, you'll be able to operate the aircraft in its best condition.
Design flexibility should take into account cost as well. This can affect both the parts supplier and the helicopter pilot. The best tactic to use in this case is to shop sound and collect quotes from multiple suppliers and manufacturers. Let competing suppliers know that they are competing against other services for your business and leverage those opportunities.
Helicopter parts should be easily replaceable and constructed by a company that has a history of high-quality manufacturing. If something isn't working right in your helicopter, you should be able to easily replace or fix it with the help of a professional. The helicopter parts supplier should be licensed and certified to provide you with different kinds of parts. You'll be able to compare and contrast the costs of each of them, purchasing and installing the right ones you need to fly better.
With design flexibility and effective helicopter parts, these are elements that can help your helicopter withstand the toughest weather.
How Can I Make My Helicopter Withstand Even The Harshest Weather?
Helicopters can fly and withstand the toughest weather conditions with the right parts installed. However, there are some exceptions pilots should keep in mind such as rain or dense fog. Nevertheless, there are helicopter parts you can equip your aircraft to make the flying experience more bearable in bad conditions.
Helicopter parts constructed out of advanced plastics can prepare your aircraft for the elements. Their mechanical properties won't be damaged as they offer impact, heating, and radiation resistance to the outside elements. They also have high tensile strength and creep resistance in the air.
The right helicopter parts made from hard plastic also have increased structural strength and weigh less than their metal counterparts. This also leads to more design flexibility as it's made out of materials that are easier to fabricate. Good helicopter parts installed on your aircraft can also have a high tolerance to the outside elements, making repairs less frequent and faster. Moreover, they also have longer lifespans than deliver low wear rates, high load capacities, and fewer maintenance needs.
A reliable helicopter parts supplier will be able to look out for your best interests and keep your aircraft flying in its optimal condition, even in the worst weather. Here's how working with our RotorLink team can make your helicopter work even longer.
How Can RotorLink Extend The Life Of My Aircraft?
At RotorLink, we work with an extensive network of suppliers and service providers. They supply us with the parts needed to help extend your aircraft's lifespan, going through a vetting process from our industry experts. We have a rigorous quality control plan for our processes and make sure every part we use is licensed and warrantied at market value.
With excellent helicopter parts installed on your aircraft, it boosts your chances of flying your equipment for a long time. If your helicopter is even in need of maintenance, you can be assured that you have the right people to repair it at your service.
Contact us at RotorLink today to learn more about our services and the type of helicopter parts we offer to pilots.