News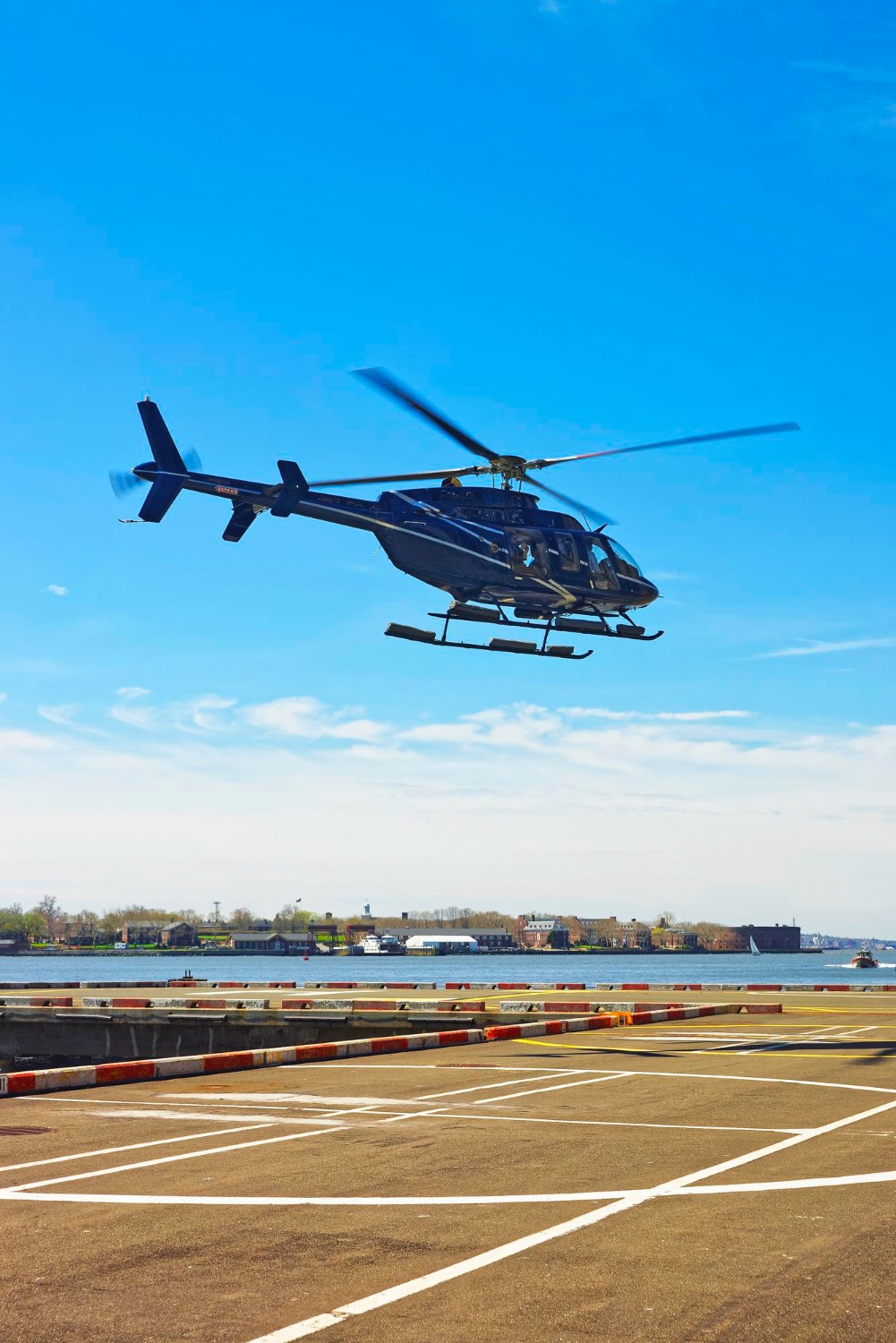 We want you to stay in the air as long and safely as possible!
To ensure the safety of those flying in the helicopter, your aircraft's parts should be inspected, repaired, or replaced when necessary. With new and effective parts installed, your helicopter will be able to fly at optimal performance and operate without any serious issues. If you need reliable helicopter inspection and brand new parts for your equipment, RotorLink Technical Services has got you covered.
We're a helicopter parts repair shop that provides experienced pilots with the aircraft parts they need, sourced from a variety of trusted suppliers and manufacturing partners. We also offer repairs and maintenance for helicopter rotor blades to ensure they're in working order. If your helicopter is in need of a check-up or immediate repair, contact RotorLink to secure the help you need for your equipment today.
We have the expertise to support you through the entire lifetime of your aircraft, from purchase to maintenance to repair. By keeping your helicopter operating at peak performance and in utmost safety for as long as possible, you'll avoid loss of productivity and reduction of service to your clients, and protect your bottom line.
What Are The Most Common Helicopter Parts That Need To Be Replaced?
There are many common helicopter parts that may need to be inspected and replaced on a timely basis. One of the most important is the turbine engine modules, which usually come with the general use of the helicopter. Constant maintenance is a must for these parts because the engine starts the helicopter up and should be performing at its best.
Another part that may be replaced is the helicopter's cross beam. This is the attachment that connects the rotor blades to the rest of the assembly. It also attaches the flight rotor to your helicopter as a whole and constant care must be taken for it. The AVA, or anti-vibration assembly, should also be replaced if damaged because it secures the main rotor to the fuselage and filters out any vibrations between them.
The bevel reduction gearbox should also be replaced if you want the part to drive the helicopter's tail rotor. This will help the rotor to keep the blades spinning in the air without suddenly stopping mid-air. The tail rotor spider can also get frail and old and prevents it from flying off without you. If it's not fixed or replaced, you can run into serious problems with your aircraft.
The epicyclic gear train should also be noted, as it consists of two or more gears rotating and interacting with each other. It is also the primary source of vibration and noise from the helicopter and is the part that is easier to break than most others. The swashplate is the main point where vibrations take place and are charged with tilting the main rotor to drive the helicopter. If this part isn't replaced broken, it could cause the rotor to stop spinning and make it harder for the pilot to steer the helicopter around.
Lastly, the oil pump and tail rotor gearbox are very often replaced in heavily used helicopters. If the oil pump fails, it can seriously affect your helicopter's flying performance, causing irreversible damage. Meanwhile, the tail rotor gearbox keeps the tail rotor spinning and allows for easy turning and landing at the end of your trip.
Now that we've gone over some of the most common helicopter parts that need replacing, let's explore how long their engines can last on a regular operating schedule.
How Many Hours Do Helicopter Engines Last?
Most turboshaft helicopter engines can last between 3500 hours to 5000 hours in total. This can largely depend on the helicopter, its engine, and how often it's used to fly. The manufacturer of the helicopter will often stipulate how in-depth each inspection needs to be and how long the engine can operate.
The lifespan of a helicopter engine can also depend on what it's being used and the environment it's flying in. For more heavy-duty operations such as fighting wildfires or flying over salt water, their engines need to be inspected and in tip-top shape in order to operate. If not, the engine may not last for as long and may need replacement.
Common inspections are always given in 25, 50, 100, 300, and 500-hour intervals to check the wear and integrity of the helicopter parts and its engine. This is often directed by expert helicopter inspectors and the manufacturer. The more hours a helicopter flies, the more detailed the inspection becomes. This process involves parts of the helicopter being removed and replaced with newer parts, ensuring a safe flight on the next departure.
Why Should I Trust Rotorlink With My Helicopter's Condition Monitoring?
At RotorLink, we are a team of experienced expert helicopter and aircraft technician experts that will make sure you can fly safely and easily. They will ensure a thorough and effective monitoring of your helicopter's parts, including inspecting the condition of the rotor blades, engine, and tail rotor among others. We also have a steady supply of parts readily available from our most trusted manufacturing partners in the industry.
Contact RotorLink today to get the best helicopter parts for your aircraft and secure a safe flight. Work with us now to take advantage of our helicopter inspections and make sure your aircraft is in top condition.