News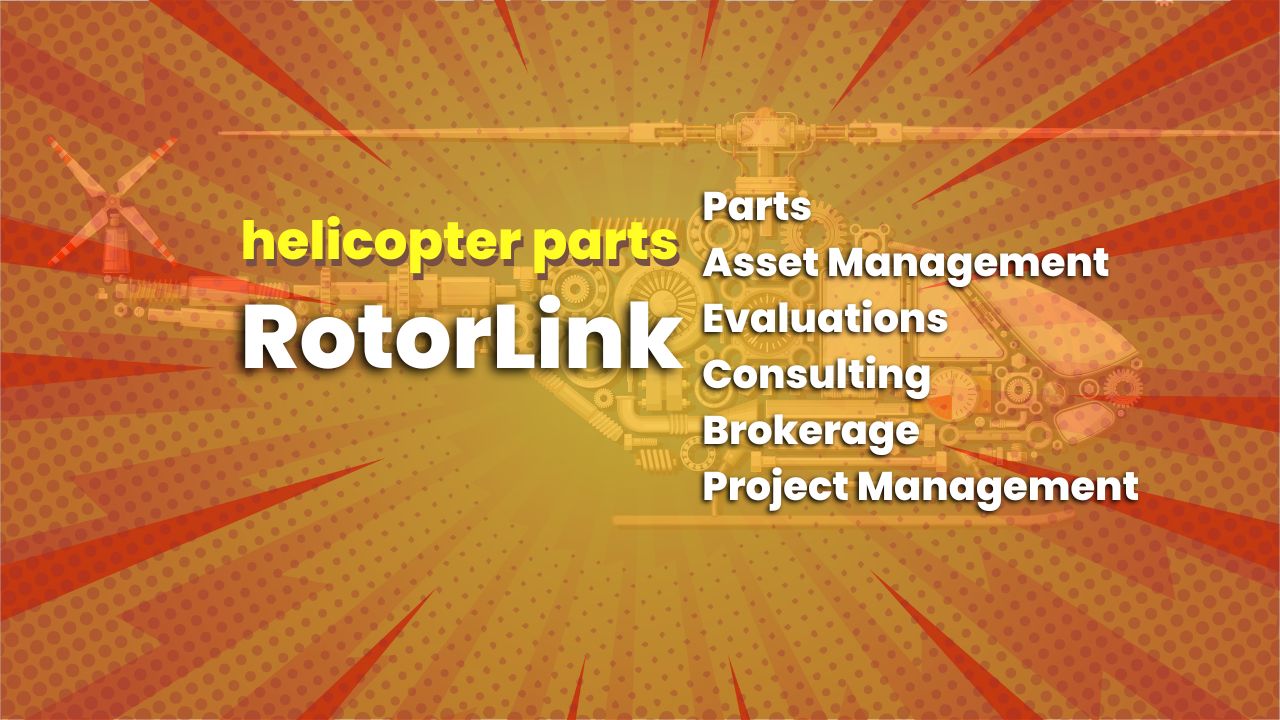 The Airbus EC120 helicopter, manufactured by Airbus Helicopters of Airbus Group, is a light single-engine helicopter designed and manufactured exclusively for corporate transport, emergency medical services, law enforcement, and private aviation applications. The EC120 helicopter features a conventional design with main and tail rotors powered by a single-engine turbine, seating five people plus the pilot, featuring large windows for optimal visibility, as well as a low instrument panel. RotorLink is a Canadian provider of aerospace parts based on the reduce, reuse, recycle philosophy. With 19 years of experience, the company has developed a reputation for reliability, quality, and fast service.
The helicopter's airframe is composed of composite materials that offer superior strength-to-weight ratio, corrosion resistance and aerodynamic performance - these features contribute significantly to its maneuverability, fuel efficiency and overall performance. Powering the EC120 helicopter, is a Turbomeca Arrius 2F engine designed specifically for helicopter applications - providing sufficient power to enable it to achieve a top cruise speed of approximately 140 knots (259 kilometers per hour) and range of approximately 430 nautical miles (796 kilometers). The EC120 incorporates advanced avionics and flight systems, designed to enhance both safety and operational capabilities. It boasts a glass cockpit with multifunctional displays providing essential flight information, navigation data, engine parameters and system status; an autopilot system also helps it fly under various weather conditions reducing pilot workload.
Our new facility in Langley, BC features 12,800 square feet of warehouse space, which allow the display of 15 newly acquired aircraft, including Airbus EC120, EC135, AS350, AS355, Bell 212 and Leonardo AW119 aircraft, as well as 2000 additional square feet of modern office space.
EC120's superior maneuverability and agility make it suitable for operations in tight quarters or challenging environments, with responsive controls, advanced rotor system, optimized airframe design delivering precise handling, superior stability, and a pleasurable flight experience. Airbus Helicopters' extensive global service network ensures that EC120 operators have access to comprehensive technical assistance, spare parts and training programs that facilitate efficient maintenance operations and ensure high aircraft availability.
At RotorLink Technical Services, Inc., we provide a comprehensive range of services tailored to meet the diverse needs of our clients in the rotor wing industry. Our commitment is to deliver exceptional support and solutions. Some of the services we offer include:
Helicopter Parts: We specialize in sourcing, repairing, and installing helicopter parts. Our extensive inventory comprises a wide selection of genuine Bell and Airbus/Eurocopter spare parts, including rare and hard-to-find items. In the event that we don't have a specific part in stock, we leverage our extensive network to locate it for you promptly.
Logistics Support: We understand the urgency when it comes to acquiring helicopter parts. Our efficient logistics support ensures that the parts you need are delivered to your desired location, regardless of where you are.
Parts Consignment Program: Our innovative parts consignment program facilitates seamless transactions between sellers and buyers. If you have spare parts to sell, we can connect you with potential buyers, streamlining the process for both parties.
Quality Assurance: We maintain a stringent quality control process to ensure that all parts in our inventory meet the highest standards. Every part is certified and comes with a warranty, providing you with peace of mind. Our commitment to quality ensures that you receive reliable and dependable components.
Aircraft Evaluation Program: Whether you're a buyer or seller of helicopters, our aircraft evaluation program offers comprehensive assessments. Our experts conduct thorough evaluations to provide you with accurate information, enabling informed decision-making.
Consulting and Project Management: Our experienced team offers consulting services to address your specific needs and challenges. We provide expert guidance and project management support to help you optimize operations and achieve your goals effectively.
Brokerage: As a trusted intermediary, we offer brokerage services to facilitate the buying and selling of helicopters and related equipment. Our extensive network and industry expertise enable us to connect buyers and sellers, ensuring smooth transactions.
With years of experience in the industry, we have developed strong relationships with vetted suppliers and service providers worldwide. We have signed service agreements with reputable repair and overhaul shops in Canada and abroad, further enhancing our capabilities. At RotorLink, we understand that downtime is not an option. Our clients rely on us to deliver the necessary parts swiftly, wherever they may be needed. We pride ourselves on our prompt and efficient service, ensuring minimal disruption to your operations. Contact us today, and let us assist you with your rotor wing industry requirements.