News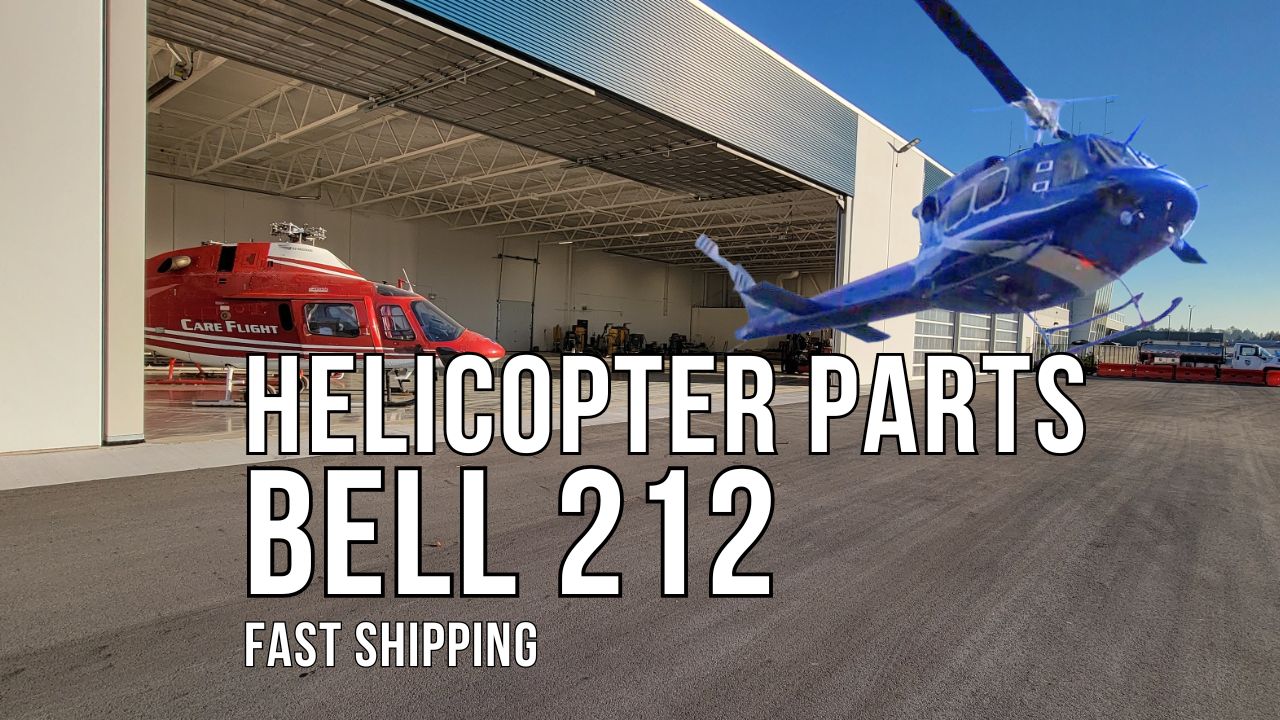 The Bell 212 utility helicopter has an extensive history in the rotorcraft industry and boasts an impressive useful load that serves as a key parameter of its operational capabilities. Commonly known as UH-1N Twin Huey, its typical useful load can range between 4,500-5,000 pounds depending on configuration and mission requirements; military as well as civilian operators have made use of it on numerous missions around the globe for both military and civilian missions and continue to rely on it as reliable workhorses thanks to its robustness, versatility, and performance characteristics.
Our experts have vetted a large network of service providers and suppliers. Our peers have recognized our technical expertise and we've signed service agreements in Canada and overseas with repair and overhaul shops. RotorLink uses a strict quality control system. All our parts are properly certified, warrantied, and sold below or at market value.

We not only carry a large inventory of parts but we also have created our Parts-Support Program, which is a consignment service that matches buyers and sellers in the industry. The program has been a success and clients have expressed satisfaction. They trust RotorLink with the storage and marketing of their excess parts.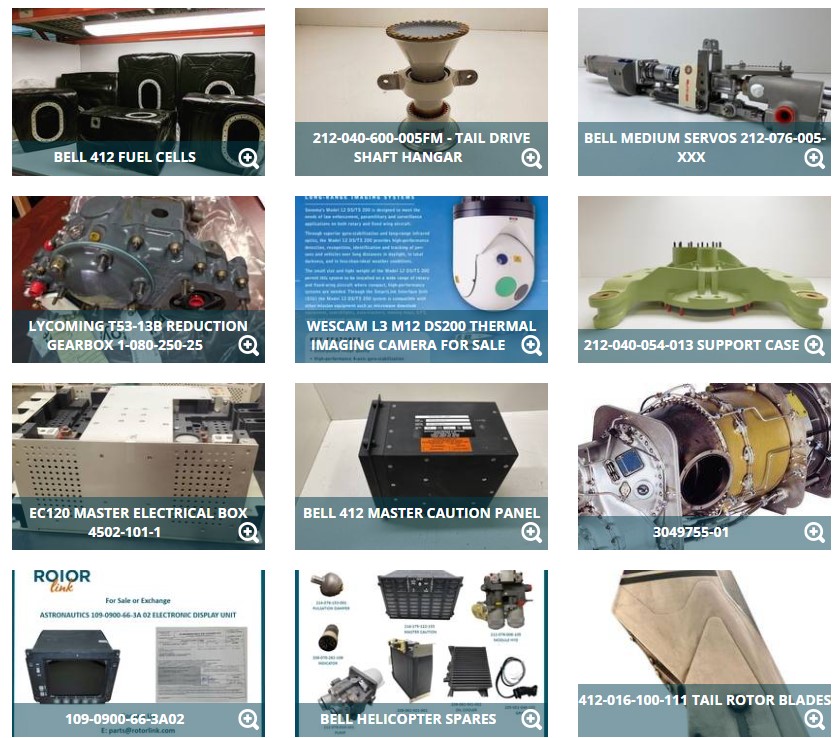 Powering the Bell 212 are two Pratt & Whitney Canada PT6T-3 Twin-Pac turboshaft engines, each producing approximately 1,800 shaft horsepower (SHP). These provide enough thrust for its operations. Useful load in helicopters refers to the maximum weight that a rotorcraft is designed to carry, including passengers, cargo, and any additional equipment. This metric serves as an essential way of measuring its utility and versatility across various mission profiles.
RotorLink can assist in making an informed decision when purchasing or selling a helicopter by conducting a detailed evaluation of it. We also carry a large inventory of helicopter parts with fast worldwide shipping options. Reach out today on (604) 628-8188!
The Bell 212 is known for its fuel efficiency, typically consuming 220-250 LPH depending on factors like load, altitude, and airspeed. This efficiency makes extended mission durations and range possible. Regarding speed, the Bell 212 boasts a maximum cruise speed of approximately 120 knots (138 miles per hour or 222 kilometers per hour) and maximum dash speed of approximately 127 knots (146 miles per hour or 235 kilometers per hour), making it suitable for transport, search and rescue and offshore operations missions. The primary distinction between the Bell 212 and its predecessor, the Bell 205, lies in its enhanced performance and capabilities. The latter features more powerful engines, enhanced lifting capacities, and upgraded rotor systems that make it better suited for various demanding missions.
The Bell 212 helicopter is often known by its nickname "Twin Huey," in reference to its heritage as an upgraded version of the popular Bell UH-1 series of helicopters. The maximum altitude at which the Bell 212 can fly is 15,000 feet (4,572 meters). This allows it to operate efficiently in environments and mountainous terrain. Comparative to its smaller sibling, the Bell 212, the Bell 412 is more advanced and larger, featuring a four-bladed rotor system and increased power output. Furthermore, this variant boasts enhanced performance capabilities with higher useful load capacity and faster rate of climb compared to its counterpart.
The Bell 212 boasts an average rate of climb of approximately 1,650 feet per minute (500 meters per minute), providing swift access to high places during search and rescue missions and other tasks requiring fast ascension. This metric highlights its abilities for rapid ascent that is crucial for swiftly ascending tasks such as search and rescue operations or reaching elevated locations quickly.