News
Every helicopter that takes off should have had some inspection performed on it before takeoff; this can range from anywhere as a simple walk around inspection or a complete overhaul of the aircraft. By relying on a helicopter repair shop, you can work with a professional to make sure the helicopter you're flying is safe to operate and its lifespan is extended. As a reputable provider of helicopter repairs in Canada, our Rotorlink staff will help understand when to do inspections and how often to do them.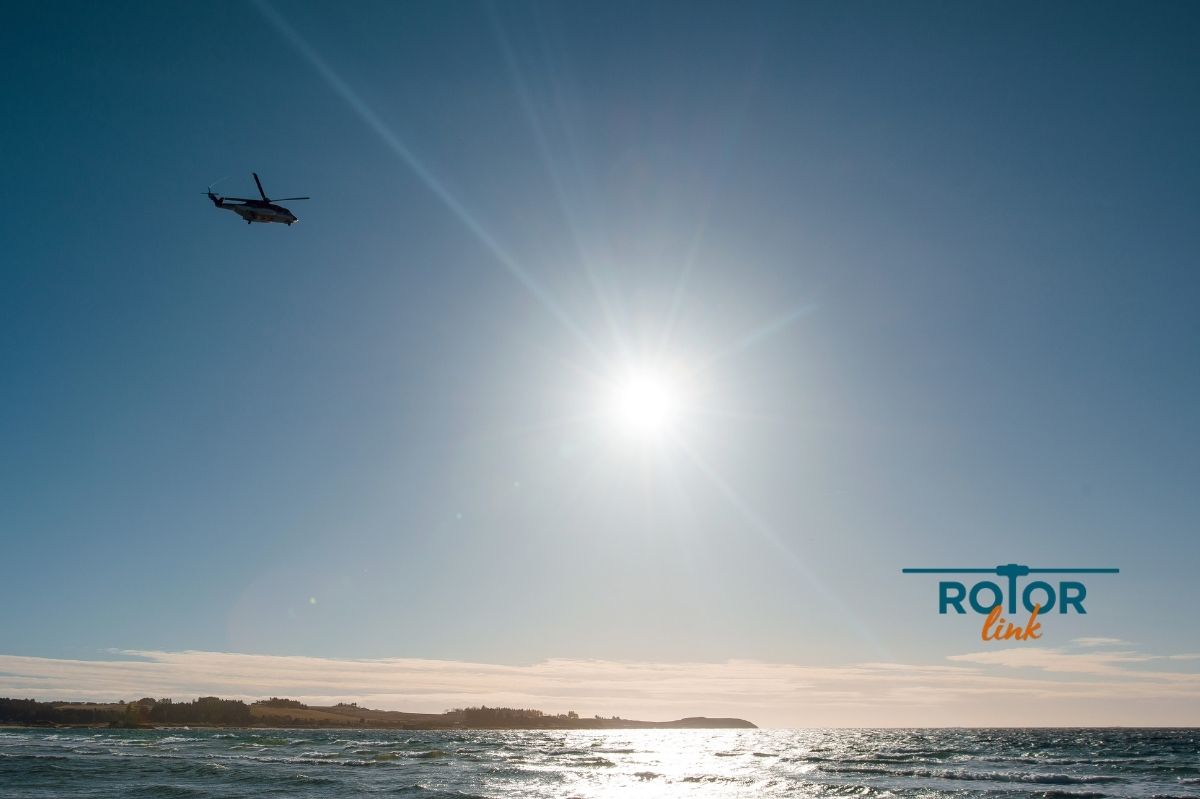 We will detail how long an aircraft can fly without maintenance and if helicopters specifically need a lot of checks and repairs. You can always rely on Rotorlink to help you inspect your helicopter correctly before taking flight!
How Long Can A Helicopter Fly Without Maintenance?
Helicopters can generally fly for around 2.5 hours to 5 hours before having to stop and refuel them. The more you use an aircraft, the more it may need maintenance down the road. This, however, depends on the helicopter and how durable it is. Helicopters can fly a distance of around 250 miles before stopping, but the length and distance depend on the type and size of the aircraft. For example, commercial, private, and military helicopters each have different lengths and abilities to fly at various distances without stopping.
If you want to know how long a helicopter can fly without maintenance, you have to evaluate the type of aircraft it is, as well as the extra weight being carried onboard, and the fuel tank size. Most helicopters without any reserves can fly at around 5000 feet at nearly 600 miles a time. Oftentimes, pilots will have to rely on in-air refuelling to keep helicopters in the air. It can be an expensive and complicated process when you have to consider your payload and how much fuel you can fill up which is why pilots will often have to come down and refuel, leading to more expensive trips.
This leads to our second question: do helicopters need a lot of maintenance to fly properly? Let's break down this process and help you gain some insight.
Do Helicopters Need A Lot Of Maintenance?
Helicopters will have to go through daily visual inspection by a pilot or mechanic before taking flight and do require a good amount of maintenance every so often. The inspection should be thorough and can be completed the day before it flies or after the last landing of the day. This ensures the safety of the pilot and prepares them for the next flight. When they do fly out of the hangar, a dedicated mechanic, engineer, or pilot themselves can be put in charge of the inspection. If a pilot is doing this, they should be trained and vetted as competent to complete the visual inspection.
Most daily helicopter inspections can take anywhere from 10-15 minutes to a few hours depending on the size and type of the helicopter, as well as how many engineers are in charge. The inspection involves opening up the access panels and checking for any fluid leaks, wire chafing, loose nuts & bolts, missing hardware, and broken/cracked components. By looking into the access panels, you can get a good sense of how a company looks after their helicopter. In the inspection, you should also look for any unwanted or misplaced items such as tools or rags from the last checkup. When you trust your aircraft with us, we can give you an accurate timeline, while working within your budget.
How often you need to get your helicopter checked and maintained depends on how many flights it accumulates. Cumulative hour intervals of 25, 50, 100, 300 and 500 can give engineers plenty of time to inspect different parts of the helicopter. The longer a helicopter flies, the deeper the inspection becomes. If this happens, expect different helicopter parts to be removed and checked more thoroughly than a routine visual inspection.
Additionally, the manufacturer of the aircraft is usually in charge of creating the hourly maintenance schedule in this case as it is part of the certification process and they will need to make a comprehensive maintenance program for your aircraft. They have access to test data and components history used on other helicopters to project when a certain helicopter part needs to be inspected, adjusted, or replaced.
It is highly advised to wipe down oil, dust, and excess debris from the helicopter during their routine maintenance or inspection. This keeps the aircraft clean and you can spot apparent cracks or scratches more easily.
How Can Rotorlink Help With My Helicopter Maintenance?
If you need immediate assistance with your next helicopter inspection or valuable parts needed to repair your aircraft, Rotorlink has got you covered. We have years of experience in providing innovative solutions within the rotor-wing and aircraft industry. We carry an extensive inventory of helicopter parts and strive to exceed your expectations in our aircraft evaluations. We hope you consider our services before taking off on your next flight.