News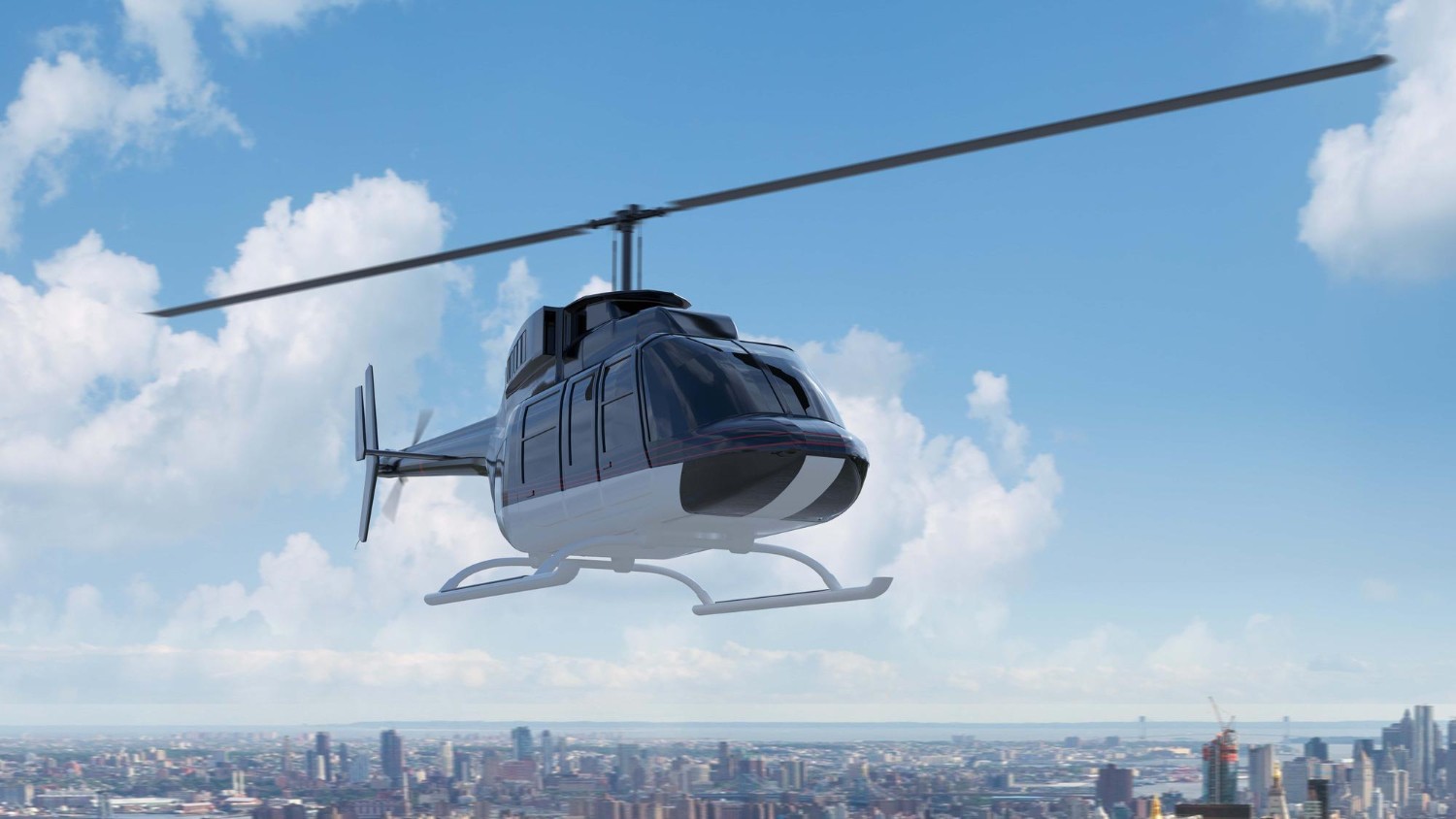 Like any large engine equipment, helicopters need regular maintenance to ensure the aircraft is working properly and safely for both the pilot and passengers. You want to avoid any mishaps or failures during operation at all costs and the best way to avoid those is by following a detailed maintenance plan. These plans can be developed by the helicopter engine's manufacturer or a specific operator from a maintenance facility. Regular helicopter engine maintenance is vital to a safe flight and the integrity of your equipment to operate at peak performance levels.
RotorLink Technical Services is a trusted helicopter blade supplier that provides our close clientele with bell helicopter parts and aircraft evaluation services. Our technical team will ensure that your aircraft equipment is performing at its top condition and will provide thorough inspections to avoid any breakdowns. We're also partners with various helicopter parts manufacturers and boast an extensive inventory of items you may need.
We stock thousands of genuine Bell and Airbus/Eurocopter helicopter spare parts, including new, special order overstocks. And if we don't have the part you're looking for, we'll search our extensive network to find it for you. We pride ourselves on getting you the parts you need quickly.
What Types Of Engines Do Most Helicopters Use?
Most modern helicopters will use a turboshaft or turbine engine that utilizes an air-and-fuel vapour mixture to fly properly. The two most common engines for helicopters are the reciprocating engine and the turbine engine. Reciprocating engines, also known as piston engines, are generally used for smaller helicopters for training exercises. These types of engines are more simple and more inexpensive to operate than others. Turbine engines, on the other hand, are more powerful and are manufactured for a variety of different helicopters. They can produce a large amount of power for their size but are more expensive to operate.
Most turbine engines contain air-and-fuel vapour equipment, which leads to a power spool that is turned by the helicopter's turbine stages. A reduction gearbox links this power spool to the helicopter's main drive shaft, making the exhaust gas rotate the drive shaft. A turbine engine uses fast-rotating compressors and stages to drive the power spool at an extremely high rotation per minute (RPM). The spool then transfers its rotational energy to a drive shaft, which then turns the aircraft's propeller blades for a safe flight in the air.
How Is Helicopter Power Calculated?
Helicopter power is primarily calculated through power assurance checks (PACs) that measure the turboshaft engine performance in real-time. This provides us with real-time data and analytics that become more beneficial in better understanding the changes in an engine's condition. Regular PACs are integral to the regular maintenance of your helicopter engine.
Routinely reviewing trends and data such as Engine Condition Trend Monitoring (ECTM) or Helicopter Engine Condition Trend Monitoring (HECTM) will allow you to gain accurate power calculations for your helicopter. It also helps you keep a close watch on your engine's power levels, recognize significant changes, and take prompt actions.
In monitoring trends for your helicopters, PACs can also contain performance curves that represent the characteristics of engine parameters over a wide range of pressures and temperatures. As such, perform troubleshooting on your helicopter as soon as possible to determine what you need to address in the compressor or turbine section.
There can be some significant costs involved with regular helicopter engine maintenance.
How Much Does Helicopter Engine Maintenance Cost?
The majority of helicopters rely on turbine shaft engines to take flight. Their maintenance costs can get pretty costly and helicopter operators should expect to pay between $100,000 to $300,000 per engine during a routine shop visit. Maintenance for these types of helicopter engines is needed because they are more powerful to operate and can help accumulate a high number of flight cycles.
Of course, these numbers are just an estimate and helicopter operators should carefully consider the hourly rate some maintenance services can charge. Generally, the helicopter operator will make multiple payments of equal amounts over time, rather than pay a large lump sum all at once to settle the invoice. These costs cover several things such as the basic cost of inspection, parts, labour, transportation of the engine to the manufacturing facility, and loans or short-term leases.
Although helicopter engine maintenance is not an inexpensive process, our team at RotorLink will help make sure you have the right parts and service you need to get back into the air. Contact us today to get excellent engine maintenance while we work to provide an affordable plan for our services. Work with us now to save more money for your helicopter and keep it in peak form for daily flights.