News
Buying an aircraft is an important and expensive investment on your end because it's a major commitment that should be carefully considered. This can especially be true for aircraft that have been preserved for a number of years or abandoned by their owners. Before signing on the dotted line and finalizing your purchase, you will have several considerations to weigh and think about. You can get some of these aircraft at a great bargain, but you'll need due diligence to determine the caveats and setbacks it may have.
At RotorLink, we are a helicopter asset management shop that provides pilots and aircraft owners with all the important parts and maintenance services they need for their equipment. In addition to helicopter parts, we also offer aircraft flyers with helicopter rotor blades that provide sufficient amounts of air rotations during a flight. Contact our friendly team today if you need servicing on your helicopter or aircraft or replacement parts for your aircraft.
RotorLink Technical Services, Inc. offers innovative solutions for all aspects of the rotor wing industry across Canada, the US and worldwide. We source top-quality Bell Helicopter and Airbus/Eurocopter Helicopter spare parts for clients around the globe, specializing in Bell 212, Bell 412, and Airbus/Eurocopter AS350 helicopters, AS355 helicopters, EC120, and EC135 helicopter parts. We also coordinate delivery, run a parts exchange program, and offer complete aircraft evaluation, consulting and brokerage services.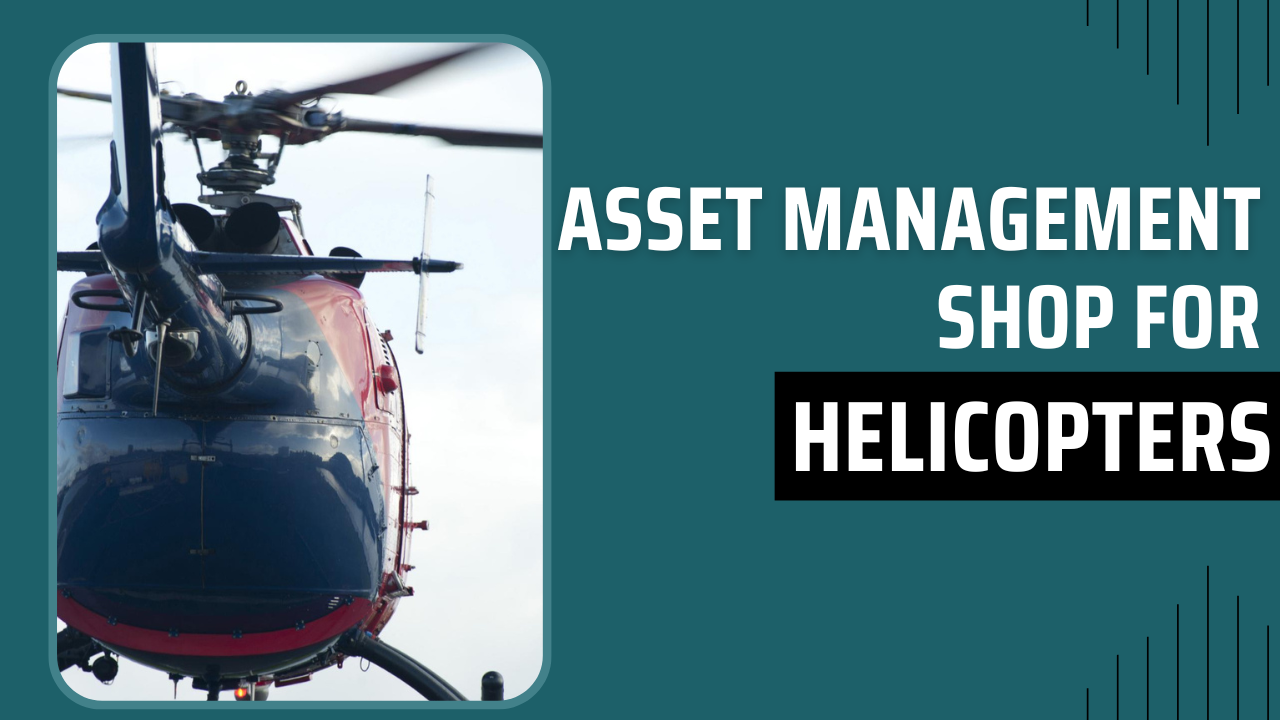 What Should I Know Before Buying An Aircraft?
Purchasing a second-hand aircraft has many considerations on your end, but the first step should be to analyze your needs. Buying a new aircraft impulsively without thinking about its effects can seriously affect your bottom line. Take your time breaking down your requirements carefully and be realistic about your expectations. Consider factors such as the flight loading on the aircraft, trip distance, and the conditions of the equipment. Don't think about all the fancy parts and get an aircraft that suits your practical needs.
You should also consider the cost of the aircraft and the finances to maintain it. It will take a lot of borrowed money or personal capital to substantially impact the total cost of your purchase. Interest rates for aircraft can also widely vary and may reflect a bank's expertise or lack of knowledge on aircraft purchases.
An aircraft's engine can also be another consideration, as the closer an engine is to its recommended overhaul time, the less its overall value. Ensure that its parts are properly lubricated and in good working shape. A good maintenance program will make sure the engine will power the aircraft well. Also make a note of any installed equipment on the second-hand aircraft such as air conditioning, deicing gear and interior equipment, and other avionic parts.
The damage history of a used aircraft should also be an indicator of what you're buying. A heavily damaged aircraft decreases its value of the aircraft, depending on the accident, nature of the damage, and the number of replaceable parts needed.
Lastly, it's always a good idea to perform a test flight on your aircraft before making the final purchase. Before flying off, carefully check all the aircraft's equipment and systems to evaluate if they are fully functioning. This all leads to the crucial pre-purchase inspection performed by an aircraft expert.
Why Is A Pre-Purchase Inspection Important?
A pre-purchase inspection for an aircraft you're about to purchase is vital in helping you avoid any big surprises. The process involves verifying the parts that can work and be obtained for the aircraft, ensuring it's a good fit. Engineers or mechanics will thoroughly examine aircraft records and engine logs for unusual entries or red flags.
During the inspection process, a mechanic will create a written report based on the plane's condition. It usually involves a differential compression check on each cylindrical engine and any other relevant parts near it. Additionally, aircraft log books and other records are reviewed and scrutinized to ensure compliance with regards to industry protocol and regulations.
At RotorLink, you can be assured that an experienced and knowledgeable mechanic will perform the necessary pre-purchase inspections for you. They are familiar with the common issues that second-hand aircraft can carry and will help you determine how much time has been spent on their airframe.
How Much Time Is Too Much On An Airframe?
After the mechanic has performed a thorough pre-purchase inspection, they'll help you determine how much time an aircraft's airframe has accrued. A typical airframe has around 20,000 hours of flying time and can easily stay in the air for a very long time. If the hours are reduced to less than 2000 hours, it's a sign that the part has been abused and neglected, meaning it should be scrapped.
Hours on an airframe can never be reset and accumulated time will be stuck permanently. Always consider our expert mechanics' opinion of your airframe and engine carefully. They will help you formulate a plan to plan your first steps and ensure your second-hand aircraft performs in top condition.
Contact RotorLink now to get the best aircraft consulting and maintenance services for your helicopter or second-hand flying equipment. Work with our team today to secure the best helicopter parts and rotor blades you need!